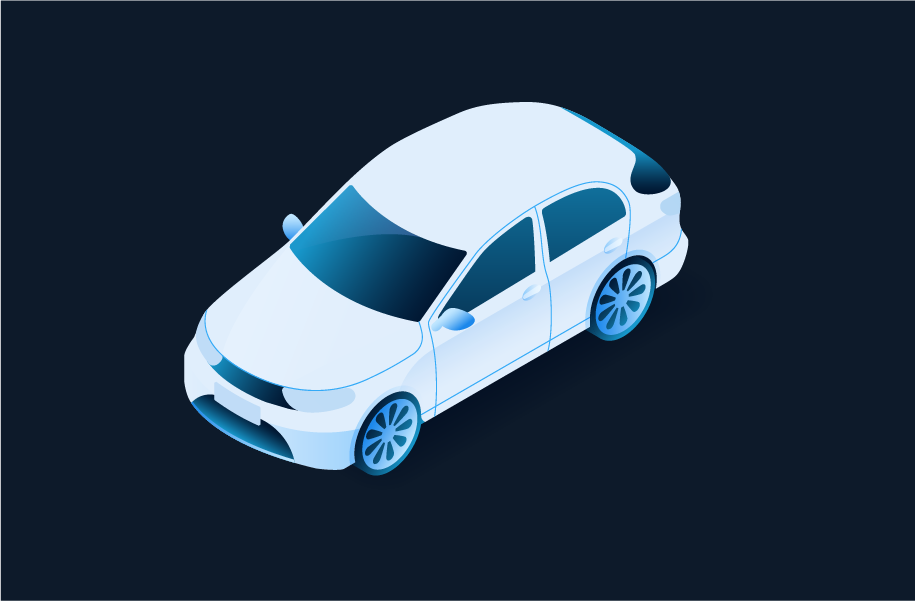 3 min read
Unlocking Automotive Social Media Success: Strategies and Tools for Brand Engagement
Analyzing social media metrics can help you understand the performance of your profiles and brand across different platforms, regardless of your industry. 
Monitoring your social media in the automotive industry gives you a very clear idea about what keywords you need to focus on and the resources required for this process. 
Monitoring your social media can help you in the following ways:
Learn what your customers want and need from you and your industry
Promote your brand by leverage the power of influencers and brand promoters
Engage with customers to build a better relationship with them
Respond quickly to their queries 
Address their concerns about your product or service
Track All Social Media Platforms
Automotive is seen as one of the most challenging sectors when it comes to tapping into the world of social media. No matter what industry you are in, you have to focus on all social platforms to maximize your resources. There are a number of strategic ways you can  interact and engage with consumers on social media to keep them interested in your brand.
When it comes to analyzing social media, tools like Lucidya can track mentions of your brand and collect insights for you from all channels. 
Listed below are some social media strategies that can go a long way in helping your brand:
Targeting the Right Audience
Being part of the automotive industry you need to be sure that your marketing strategies are devised for different consumers and different products. You have to learn about your target audience's needs and wants as different consumers can have different expectations from your brand. 
For instance, brands like Honda and Toyota will have a different target market; in contrast, Porsche and BMWs customers will have different expectations whereas customers for Ferrari and Lamborghini might have totally different needs. Due to which you need to analyze what your prospective customers are looking for and how you can help them. 
Place your ads so they can reach people who have shown interest in buying cars not just from your brand but from any company like yours. Separate your options by profiling and buying industry to help you direct to the closest dealer. This will help you get a detailed analysis of what customers expect from your brand, making it pivotal to understand your consumers before you target them. Knowing your customers is far more imperative than selling to a few of them.
Leveraging Social Media for Customer Care
Automotive companies need to merge customer support with their digital touchpoints. One of the best ways to do it would be using feature-rich social media monitoring tools and customer experience management platforms like Lucidya to connect better with customers on their favorite platforms. 
Research shows that almost 95% of people interested in buying vehicles use digital channels for research. This is where social media monitoring tools like Lucidya can be a big help by fueling your automotive brand's growth with invaluable insights.
Customer service and customer care isn't all about answering questions and dealing with concerns but about going the extra mile to support and engage with your audience so they feel valued. 
Good customer service before and after sale coupled with amazing products are the two things that consumers revere in brands, especially when the brands are for high paying products like cars, bikes and trucks etc. The successful integration of these two goes a long way to generate positive sentiments in your consumers. 
Be On top of Google 
What is really important for the automotive industry to understand is that prospective buyers search for their vehicles first and foremost on Google. Surveys done by different research institutes show that 70% of consumers in search of potential vehicles first go to search engines. 
Since Google is the most used search engine you have to make sure your company name or brand shows up there as it's critical to your automotive marketing success. Your brand should make use of the Google Ads strategy. Along with Google make sure your brand is also considering other notable search engines. 
In-Depth Audit of online Reputation
People looking for vehicles nowadays rely on the information they get from search results such as online reviews and social media communities that help prospective buyers make informed decisions.  
A Forbes study shows that almost 97% of entrepreneurs concur that managing your online reputation is a top priority. In fact, businesses can end up losing 22% of business when potential customers find something negative about them on the internet through their online research. 
People looking for vehicles are most likely to come to your websites if you have positive reviews on the internet which could also make them potential customers. Positive or negative customer reviews on social media platforms play a huge role on your revenue and they have a significant impact on brand reputation.
Make sure your loyal customers leave reviews about your brand on social sites so when potential customers check for reviews they can't help but check out your brand. Also make sure you review your websites continuously or use social media monitoring tools so no complaints or customer queries can slip through the cracks.
Monitor your social media platforms in one place
One of the best ways to thrive in the automotive industry is by gaining valuable insights about your brand from social media measurement tools. 
The automotive industry has to explore the data surrounding their brand in order to optimize their customers' experiences. Social media monitoring tools exist to understand your consumers and to track your competitors ensuring you are always one step ahead. 
Now with the insights and understanding of the effectiveness of social media monitoring on automobile brands, it's time your brand started using the right platform for the job. 
Lucidya CXM platform allows you every opportunity to engage with consumers across all social networks. With instant alert features without wasting any time you get to analyze discussions and brand mentions from millions of sources across the globe.
Lucidya's social media monitoring tool allows you to track keywords related to your business, your industry and your competitors allowing you to analyze the most meaningful conversations revolving around your market all the while allowing you to monitor sentiment.
Follow us on social media