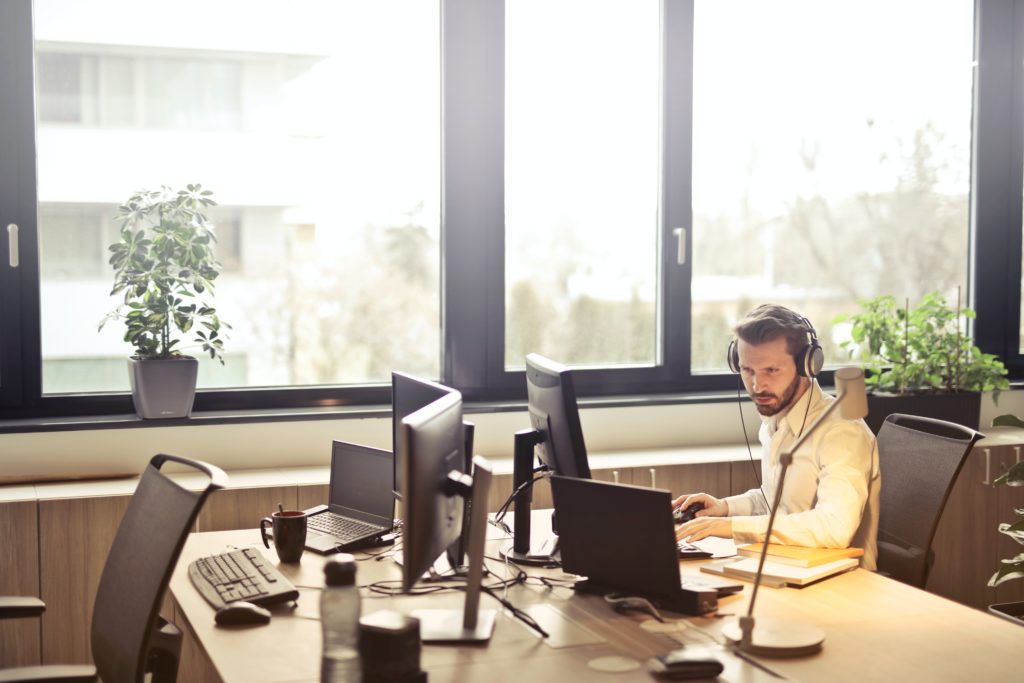 3 min read
5 Customer Care Trends to Watch in 2021: Adapting to the New Normal
The COVID-19 crisis has changed the playing field for all businesses, both small and large.
With the pandemic not going away anytime soon, the future of customer care will change to adapt to this situation. Here are 5 customer care trends your brand should look out for in 2021.
1. Managing Customer Care in Times of Crisis
Customer care is a critical component of customer care, which explains why brands should pay more attention to it in times of crisis.
Customers expect transparency, updates, and clear-cut procedures on how you deal with customer-related issues when problems arise.
Take Best Buy's effective solution, for example. The retail giants put up various banners on their site informing customers of its COVID-19 procedures. When customers click on it, they will reach a landing page with specific procedures and reassurances about the continuity of services.
That's how you can give customers confidence without elaborate, expensive approaches.
Recommended reading: How to Avoid PR Disasters and Mistakes with Social Listening
2. More Emphasis on Remote Customer Care
Brands that rely on physical visits have been impacted heavily by the pandemic. But, this shouldn't be a blocker for your brand. Part of excellent crisis management is to enable remote customer care.
Leverage technology to help you manage customers. With the availability of cloud-based software and outsourced call centers, you can deliver quality customer care anywhere, anytime even if there is a pandemic in the way.
Consider setting up social media handles dedicated to customer service. Use a social listening tool Lucidya to find brand mentions on social media and respond to customers before they get upset.
Recommended reading: How to Win More Customers with Social Listening: The Complete Guide for Enterprises
3. Proactive Support is King
A proactive support strategy lets your brand jump ahead of competitors.
How? 
By providing solutions to possible customer issues before they happen.
Reacting to customer complaints is not an issue. But, you will find yourself in a bottleneck soon. You can't expect your team to work all day and respond to customers within seconds. That'll only burn out your team and ruin your customer care performance.
An easy way to start with proactive support is to publish FAQs on your website. You can use chatbots to answer common questions that don't sit right in FAQs. 
You can also use social listening tools like Lucidya to gauge audience sentiment. This way, you know when customers are unhappy before they complain.
4. Personalization Matters
Personalization is essential to excellent customer care.
You can deliver personalized customer care by learning your customers' interests. Ask them what they like or want from your brand. Leverage customer analytics to figure out key insights that make them buy from you. Use social listening to monitor their conversations and identify their interests.
"Personalization is not a trend, it's a marketing tsunami." – Avi Dan
Personalization makes your customers feel valued, which in turn, increases brand loyalty and purchase value—always a good thing for business.
5. Social Media for Customer Support
Social media has created limitless opportunities for brands to reach customers better and quicker. Based on a global consumer study, customers favored brands that answer issues through social media. This demand is spreading so quickly that social media support on its way to displacing traditional customer support channels.
Through social media, you can quickly address negative feedback to delight customers. You can also do the opposite by thanking your customers for supporting your brand. Again, a social listening tool comes in handy here to help you gather brand mentions easily. 
Capitalize on Vital Customer Care Trends with Lucidya
Lucidya is a must-have tool for brands that want to revamp their customer care performance with real-time, in-depth audience insights. Many successful agencies have used Lucidya's social listening tool to empower their customer care and tenfold their performance.
Trusted by brands and companies across the world
Now is the best time for your brand to do the same.
About Lucidya
Lucidya is an AI-powered social media listening tool that empowers companies with in-depth, never-before-seen customer insights. Lucidya's best-in-class text analysis engine also provides powerful sentiment analysis for conversations in English and all Arabic dialects including Najdi, Hijazi, Levantine, and many more.
With Lucidya, businesses can build profitable products, boost customer satisfaction, execute successful campaigns, and close more sales thanks to our extensive list of social media listening features.
Follow us on social media