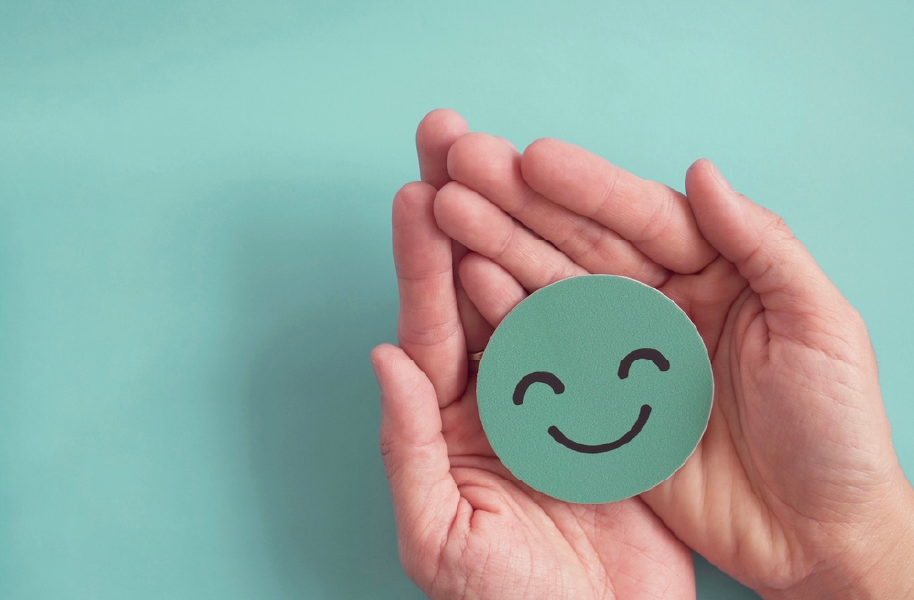 5 min read
The Importance of Customer Care: Building Strong Relationships
Thanks to the Internet and social media platforms, brands have become easily accessible, resulting in increased competition among them to win customers. As a result, building strong relationships with customers has become crucial, making customer care an essential factor in providing customers with an excellent experience.
Customer care plays a vital role in winning and retaining customers, and it also helps improve a brand's reputation. This, in turn, can lead to customers becoming brand ambassadors, which can have a positive impact on sales and profits.
This article will explore the importance of customer care, how it differs from customer service, and the benefits of investing in improving customer service for your business.
The Concept of Customer Care
Customer care involves interacting with customers in a way that leaves them satisfied with the experience. While customer service involves answering questions and providing assistance, customer care goes beyond that, aiming to leave an emotional impact on customers. It is often the responsibility of a company's employees to ensure that customer care is delivered effectively.
Positive customer interactions can have a significant impact on customer purchasing decisions. When customers have a good experience with a brand, they are more likely to choose that brand again when considering alternatives.
Customer care encompasses various aspects of the interaction between customers and the brand, particularly after completing a purchase. This interaction may be automated, such as through a chatbot, or with a customer service agent responsible for communicating with customers.
The Difference Between Customer Care and Customer Experience
Customer experience is a comprehensive term that encompasses all the feelings a customer has during every point of contact with a brand. Customer care is a crucial component of the customer experience, but responsibility for the entire customer experience extends beyond just the employees to include the quality of the products and services.
For example, consider the following imaginary testimony: "I purchased a studio headset from this company, but it broke down after just two months. When I contacted the company, they were respectful and suggested some alternatives to solve the problem. However, the headset broke down again." This scenario illustrates good customer care but a poor overall customer experience due to the faulty product.
The Difference Between Customer Care and Customer Service
Customer service primarily focuses on providing technical support to customers, assisting them with any problems they may encounter when using a product or service, refinancing, and so on. Good customer service is essential for providing good customer care, which is a more comprehensive concept.
Customer care focuses on ensuring that customers are satisfied at every point of contact with the brand. This can be achieved by proactively reaching out to customers and providing them with help and support, demonstrating the brand's interest in its customers.
The importance of Customer Care and Reasons to Invest in it
Investing in improving customer care in your brand results in ensuring that your customers' feelings are positive towards dealing with your company, and this in turn reflects positively on the brand, its sales and profits, the following are the most important points that prove the importance of customer care:
Improving Brand Reputation
Customer care plays a crucial role in improving the overall customer experience when interacting with your brand. Good customer care can leave customers with positive emotions, which may motivate them to leave a positive review about your brand. In fact, 67% of shoppers are likely to consider leaving a positive review after having a good experience.
For new customers, reviews can significantly influence their decision to engage with a brand. Reviews provide an impression of the type of service they can expect to receive, which can either encourage or discourage them from doing business with the brand.
Cultivating Customer Trust
When a brand demonstrates interest in its customers and goes above and beyond their expectations by providing exceptional care, it can establish a sense of trust between the customer and the brand. This trust can significantly influence the customer's decision to make future purchases and may even encourage them to recommend the brand to friends and acquaintances.
Customer Retention
Acquiring a new customer typically costs five times more than retaining an existing one within the same brand. This highlights the importance of focusing on customer retention as it can help reduce expenses while increasing profits.
When a customer has a positive experience when interacting with a brand, they are more likely to seek out that experience again. This is the importance of customer care and why it's crucial if the company's marketing strategy involves retaining existing customers.
Outperforming Competitors
Before making a purchase decision, customers usually conduct research to compare different brands and products, looking for the best option that suits their needs, preferences, and budget. At this stage, customer care can play a crucial role in influencing the customer's choice by leaving a positive impression about the brand. A good experience with customer care can create a sense of trust and reliability, making the customer more likely to choose this brand over its competitors. 
Key Aspects of Customer Care
There are several aspects that should be considered in order to improve a brand's customer care. The following factors are among the most important ones to focus on:
Field Visits
Field visits refer to the practice of a company sending representatives to meet with customers in order to assist them with any issues related to its products or services. These visits serve to demonstrate the brand's presence and its commitment to ensuring customer satisfaction. Field visits are particularly common in Business-to-Business contexts, where the customers themselves are companies.
Customer Visits to the Company
When a customer encounters an issue with one of a brand's products, they will often seek assistance and may choose to visit the company's headquarters or one of its branches in person. Therefore, it is important for the company's staff to be prepared for such visits in order to ensure that the customer leaves satisfied.
Phone Calls
When customers reach out to a company, they are typically directed to agents in a call center who can assist with their concerns. For relatively small companies, this approach may suffice for providing good customer care. However, for large companies that receive a high volume of calls on a daily basis, self-service options should be provided in order to enable customers to help themselves, allowing agents to focus on more complex issues
Live Chat
Live chat is another channel that customers can use to communicate with a brand and request help or technical support. Agents who work through this method are often capable of handling three or more conversations simultaneously, which is why many large brands have started to adopt it.
Chatbot
Chatbots offer a self-service option for customers with the help of a program that may be powered by artificial intelligence. They are programmed to respond to simple customer inquiries and direct them to live agents in the event they need further assistance
Chatbots can also be utilized to make offers to customers before they make a purchase. In other words, they can serve not only as a customer care tool but also play a greater role in enhancing the overall customer experience.
FAQ pages
The presence of help pages and frequently asked questions (FAQ) sections can help customers resolve their issues without the need to directly communicate with the brand. This is particularly useful, as many customers prefer to solve their problems independently. FAQ pages help achieve this goal and save customers the trouble of reaching out to the company for support.
The Role of Social Listening in Improving Customer Care
Social listening tools allow for the monitoring of social media platforms for any mentions of a brand or topics related to its field, products, or services. This enables customer care representatives to gain a clearer understanding of customer sentiments, and to address any negative feedback in a way that can turn it into a positive experience. By demonstrating an interest in its customers through social listening, a brand can increase customer satisfaction.
Lucidya not only offers a highly compatible social listening tool for the Arabic language and Arab market, but also provides information on the efficiency of your performance in terms of support through the Lucidya sentiment analysis tool. Moreover, businesses can track customer service performance across all business units using Lucidya's management analysis tool.
Order the free demo from Lucidya now and offer your customers an exceptional experience.
Conclusion
Customer care is one of the most crucial aspects that ensure customers maintain a positive perception of a brand. Therefore, investing in customer care can greatly benefit a company, as satisfied customers are more likely to repeat their buying experience and become brand ambassadors.
Follow us on social media