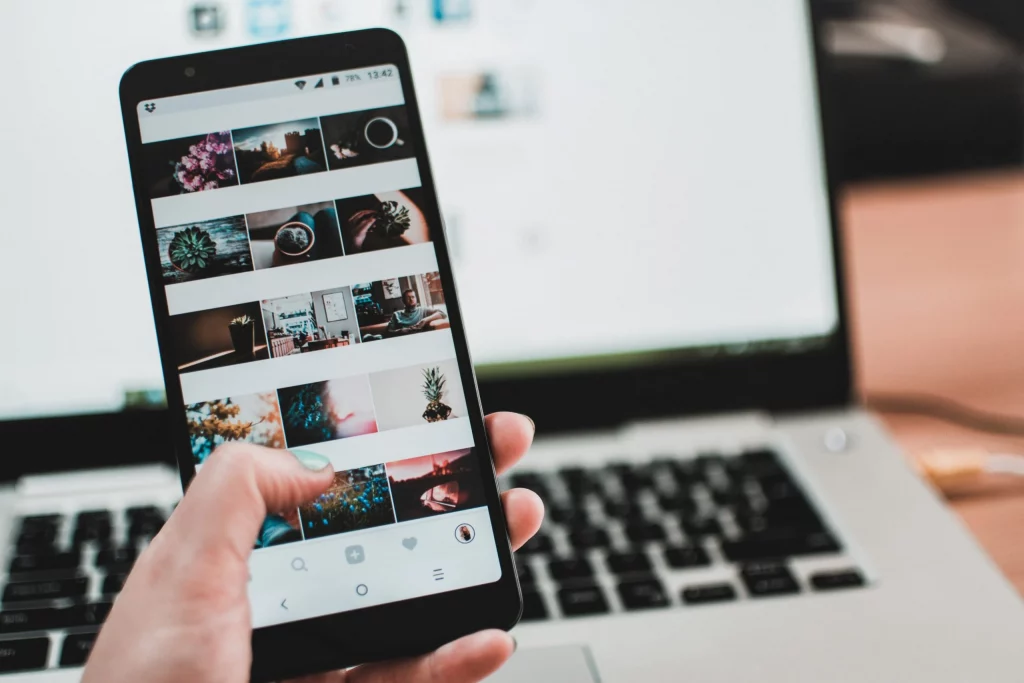 Instagram Marketing Guide: Boost Performance & ROI
Instagram is arguably the most popular social media channel today.
You should leverage Instagram in your brand's marketing strategies as soon as possible. This guide will teach how to do so as well as additional tips to boost your performance.
Why Businesses Should Use Instagram Marketing
There are over one billion users on the platform today and half of those use Instagram at least once daily. Instagram's high engagement rate makes it one of the most popular digital marketing channels for businesses, with conversion rates of 4% to 10% being the norm. Advertisers spent $20 billion on Instagram last year and the figure is expected to rise as the platform becomes the go-to social network for the younger generation.
Instagram's average engagement rates compared with other platforms (Image Source)
Another advantage of Instagram is its cost-effectiveness. A Forrester study concluded that Instagram has the best ROI out of all digital platforms in terms of cost-per-click (CPC) and revenue earned. If you're cash-strapped, Instagram might be your best choice for cheap and effective marketing.
Let's move on to how your brand can start with Instagram marketing today.
A Step-by-Step Guide to Instagram Marketing
1. Establish Your Target Audience
The most important step of your campaign is to identify your target audience. Instagram may be cheap but you'll still pay a lot if you promote your content to everyone. Analyze your current customers and determine their demographics. For example:
What is the average age of your customers?
Are they more casual or professional?
What are their interests? Do they enjoy serious content or something more light-hearted?
Answering questions like these allow you to determine your target audience. It's OK to target a narrow audience at first. You can modify your campaign later but you cannot recoup the money lost from advertising to the wrong people.
2. Identify Your Audience's Interests and Behaviors
Now you've identified your target audience, it's time to discover their interests and behaviors further. You want to know what they enjoy seeing on Instagram. More importantly, you need to find out what triggers them to take actions like clicking a link, for instance.
Look into your business analytics solutions to discover user behaviors. You can also ask your customers if you don't have a business intelligence tool. However, this will take you a lot of time and effort that could've been spent better on more important tasks.
We suggest using social listening to carry out your research. Not only does it automate the discovery process, but you're getting insights directly from your target audience's conversations on social media. This improves the accuracy of your data which helps in creating effective marketing campaigns.
3. Create Engaging Content
Good content is what separates successful Instagram marketing from mediocre ones. They evoke strong feelings in people. It makes them happy, sad, curious, and whatnot. Your posts should be memorable to the point where users want to share it with their friends and families.
So, how do you come up with good content?
The best way to do so is by coming up with relatable posts. If you're selling B2B software, don't post non-professional content. Publish interesting industry stats. Maybe upload a few videos on how your software works for people who are not familiar with the tech industry. If your customers can relate to your content, they will engage with your brand sooner or later.
Later has a great in-depth guide here on creating interesting Instagram content for various niches.
4. Focus on Promotion
Content is one part of the equation. The other key factor is promotion. Your customers won't see your content—no matter how great it is—until you make them aware of it. You can even produce subpar content and still achieve good results if you do promotion right.
One way to aid promotion is by sharing your content across all digital channels. You can mention your new Instagram post on your brand's Twitter, LinkedIn, and Facebook accounts to increase exposure. People will share content on their own if it's good which further proves why you need to plan your posts before you hit the publish button.
Paid advertising is effective but don't rely on it for every post. You should only run ad campaigns for content that generate leads. Explainer videos, testimonials, and product demos are good candidates for Instagram ads since they bring in customers to your business.
5. Measure Your Performance
You can only determine the success of your Instagram campaign if you measure it. Instagram has an integrated dashboard for publishers to track various performance metrics like:
Cost-per-click (CPC)
Cost-per-acquisition (CPA)
Traffic stats
These metrics allow you to gauge your social media marketing performance which helps with making informed decisions. You can further elevate your campaign performance by leveraging social listening.
A tool like Lucidya captures campaign insights way beyond Instagram's built-in measurement tool. For example, you can understand how people are reacting to your content by using sentiment analysis. It can also be used in the planning phase to help you come up with interesting content ideas.
Why Lucidya is a Must-Have Tool for Successful Instagram Marketing Campaigns
Lucidya is an AI-powered social media listening tool that empowers companies with in-depth, never-before-seen customer insights. Lucidya's best-in-class text analysis engine also provides powerful sentiment analysis for conversations in English and all Arabic dialects including Najdi, Hijazi, Levantine and many more.
With Lucidya, businesses can build profitable products, boost customer satisfaction, execute successful campaigns, and close more sales thanks to our extensive list of social media listening features.
Follow us on social media