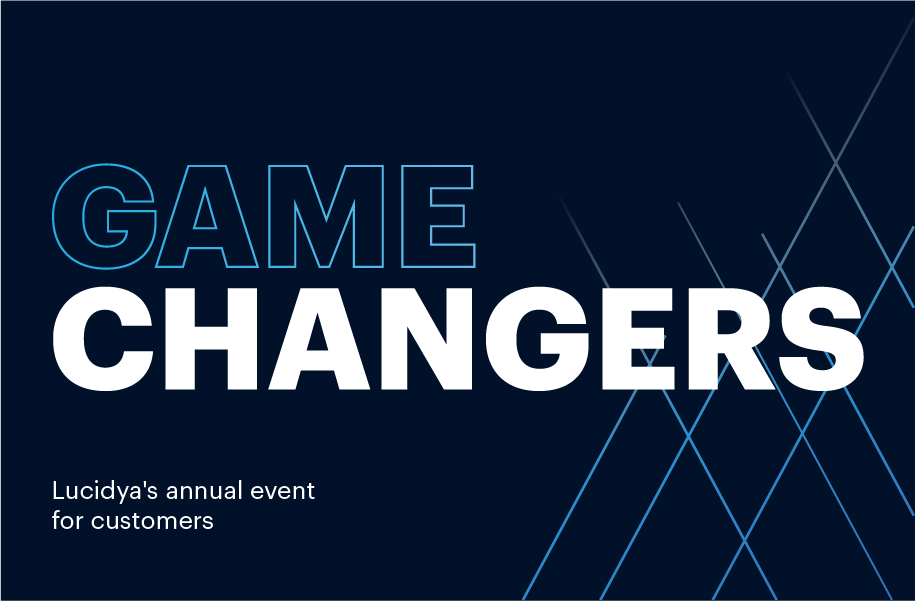 2 min read
Lucidya Hosted its First Annual Event
Lucidya's first annual customer event was held last Wednesday the 7th of December 2022 at the Crowne Plaza, Digital City, Riyadh. The event was titled 'Gamechangers' for being a first of its kind, celebrating Lucidya's clients and partners making strides to change the CX game by delivering unparalleled customer experience.
The event was attended by over 100 customers and partners belonging to various industries including some of the biggest tech savants in the region, some senior managers, and representatives from well-known companies such as Al Rajhi Bank, The General Organization for Social Insurance, Zatca and more. The event marked a special night as industry leaders celebrated Lucidya's clients and some of the company's biggest wins including two new product launches.    
The event started around 6:00 PM, starting off with a speech from Abdullah Asiri, the CEO of Lucidya. The speech thanked everyone for attending the event and for believing in Lucidya's product and people. In his presentation Asiri introduced the latest addition to Lucidya's products and services, emphasizing how Saudi was a rapidly growing market, making a solution like Lucidya essential for brands as they tried to address their customers' needs. He remarked,
"Our region is now a fertile ground for CX. Arabic-speaking brands are increasingly adopting strategies and tools to address customer needs. It is Lucidya's mission to give these brands the power to deliver game-changing customer experiences". 
The night took off as the CTO of Lucidya, Zuhair Khayyat, gave his speech explaining the technology and the brilliance behind the Lucidya solution. He apprised the audience of the fact that Lucidya was best amongst its competitors due to the accuracy of its Arabic social listening product. 
The last speech of the evening was made by Lucidya's Customer Success Director, Anas Hemaid, in which he thanked customers for their strong support and belief in Lucidya. He explained how in the last year his team had grown by 3X; Lucidya believes in providing the best customer experience to its customers even as it helps its clients do the same. 
The second big highlight of the event was customer and partner awards presented to organizations that had made the best progress in improving their CX through the Lucidya platform. Abdullah Asiri presented the nine awards, to different clients and partners, alongside the company's CCO Muhannad Alshaikh. The award ceremony came as a pleasant surprise to the audience as different organizations were recognized for their efforts in wanting to improve their CX. 
The event ended on a high note for the company. Just before the guests went off for a grand buffet dinner, Goni Mohammed, the marketing manager of Lucidya did individual interviews with some attendees, where a few guests profusely thanked Lucidya and its leadership for their amazing customer service, while some guests commended Lucidya for being a partnership they could depend on. 
Follow us on social media