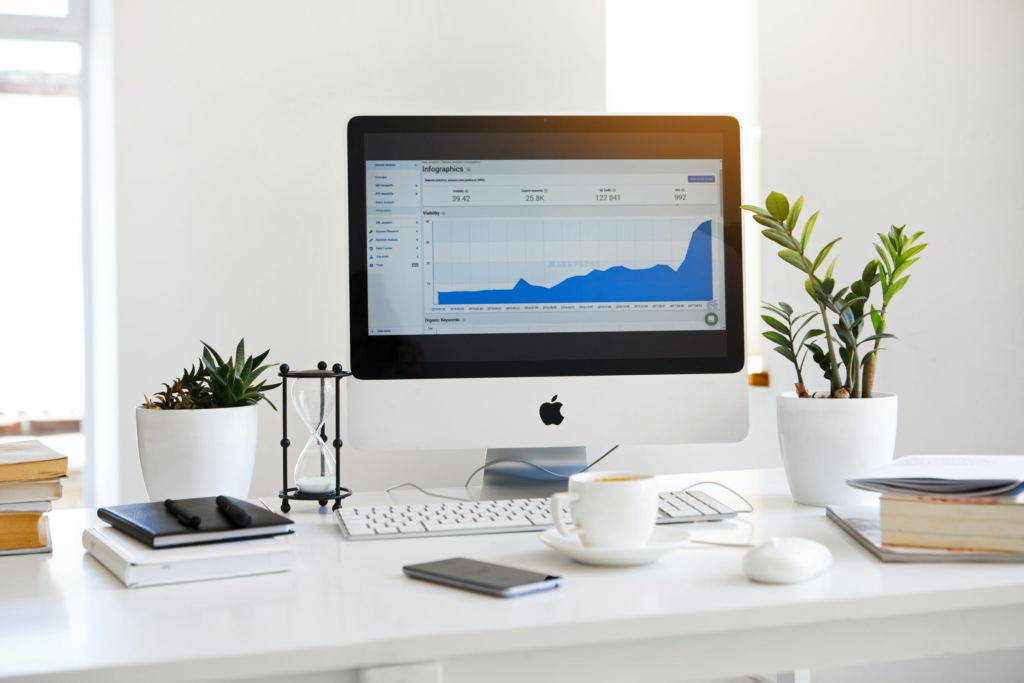 Lucidya's Dashboard: Smarter, Faster Decisions for Brands in the Digital Age
Making accurate, fast decisions is important in today's rapid business climate. 
How does Lucidya' dashboard feature help brands make smarter and faster decisions in the digital age?
Why Your Brand Needs Instant Access to Data in Today's Digital Era
Data is the oil of today's business climate. You need accurate insights to make informed decisions for your brand whether it's launching new products or planning effective marketing campaigns.
49% of respondents in a 2019 survey by Deloitte cite data as the most influential factor in helping them make better decisions. The same study also shows that more than half of enterprises are using some sort of analytics in some capacity. Expect the figure to rise substantially over the years as data analytics becomes even more important.
When everyone has access to data, the difference-maker will be the speed at which brands react. Your organization needs to move fast in fierce markets to remain competitive. That begins by having access to the right data when you need it.
Here's how Lucidya's dashboard feature helps you achieve this goal.
5 Ways to Leverage Lucidya's Dashboard Tool to Elevate Your Brand
1. Gain Access to Vital Information Within Seconds
Your brand needs to move fast in the digital age. With Lucidya, you can set up dashboards to show vital information that matters the most to your business. For example, you can have columns for user tweets, traffic monitoring, and engagement stats all in one integrated view.
The advantage of Lucidya is we've designed our dashboards for optimal user experience. You can look at your dashboard and understand what's going within seconds, allowing you to react instantly to events. Your team members can also understand dashboard insights quickly even if they don't use Lucidya regularly at work.
2. Customize Your Dashboard However You Like
Your dashboard can be customized with any information you see fit. There are no restrictions on the types of data you can visualize with Lucidya. You can show only one data point—say Twitter mentions—or fill up your dashboard with information like influencer marketing stats and other relevant insights you need.
Customization makes it easy for you to plug-and-play social media data to further empower your decision-making. You can also edit your dashboards anytime to meet changing requirements. For instance, you may want to add an Instagram performance column to track your brand's new account. This can be done easily with just a few clicks in Lucidya.
3. Keep up With Data in Real-Time
Every piece of information in Lucidya is updated in real-time including your dashboards. You will always get the newest updates in your feed which eliminates errors when making decisions. Instant updates are available for all social media channels so you don't have to worry about lagging behind.
Again, real-time updates allow you to move faster than your competitors. You don't have to waste time waiting for your dashboard to provide the latest information. This is a massive advantage especially in areas like customer support. You can configure alerts the moment your brand is tagged or mentioned on social media, enabling your team to respond instantly to customer questions.
4. Filter Unnecessary Data
Many brands still struggle with collecting only the information they need from social media. 'Garbage' data is a serious problem and can impact your business if it overwhelms your analytics processes.
Lucidya avoids unnecessary data by providing advanced filters for all results. You can filter insights by keywords, brands, and different timelines among a list of other parameters. This way, your dashboard will only be populated with useful and actionable data.
5. Export Dashboard Data Easily
You can export dashboard data to generate beautiful reports for your organization. Not only do you eliminate manual work, you also save time and money from not having to design reports with Lucidya's built-in template.
Reporting and integrating data with other tools is made easy with Lucidya, further streamlining your operations to boost productivity.
Why Lucidya's Dashboard Feature Is a Must-Have Tool for Brands
Lucidya is an AI-powered social media listening tool that empowers companies with in-depth, never-before-seen customer insights. Lucidya's best-in-class text analysis engine also provides powerful sentiment analysis for conversations in English and all Arabic dialects including Najdi, Hijazi, Levantine, and many more.
With Lucidya, businesses can build profitable products, boost customer satisfaction, execute successful campaigns, and close more sales thanks to our extensive list of social media listening features.
Follow us on social media