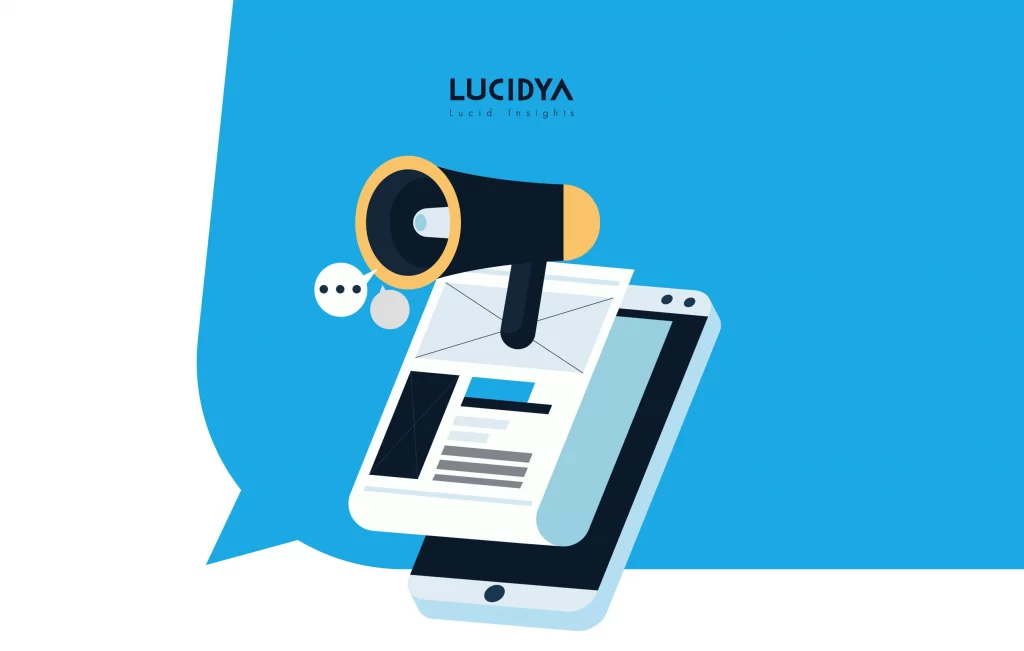 Simplify Industry News with Lucidya's Newsletter Report Feature | Lucidya
Getting the latest news and updates in the industry is important, no matter if you're an executive or the person pulling the strings.
We've made receiving important news easier with our newsletter report feature.
The Problem with The Latest News
There are hundreds of thousands of publications worldwide. The U.S. alone has over 1,200 publications in operation. Now, imagine how much news is pumped out every second. It's impossible to catch up with the news!
This poses a problem in two ways. One, you may miss out on important news in your industry that can impact your brand. Say, you're running a social media firm. You could miss out on a minor—but important—data privacy act while you were busy with clients. 
Next, missing out on news means you're trailing the market. Trends and changes come and go quickly. It only takes a few days of not reading the news to fall behind. Not good for business at all.
We faced these problems ourselves, which is the exact reason why we built the newsletter report tool.
Introducing Lucidya's Newsletter Reports
With our newsletter reports, you can now create your monitors and receive relevant news in your inbox automatically. 
An example of a newsletter report in Lucidya
Instead of wasting time Googling for the latest news, all you have to do is to check your emails to receive important industry news and updates. This way, you can focus on your business and keep up with relevant news at the same time.
This feature is live and you can start using it today to automatically receive important news and updates.
How to Use Lucidya's Newsletter Report Tool
Here's how to set up a newsletter report:
Open "Alerts and Reports Settings" from the top menu.
Select "Newsletters Reports". You will be directed to the Reports screen. 
Click on "Create New Report".
Fill in your report information. This includes the title of the report, monitors (the topics or keywords you want to monitor), the frequency of your report, and additional users to be notified.
Once you're finished, your newsletter reports will be sent by email based on your choice of frequency. It will also be listed in your Notification Center should you miss your emails. 
You can view the report directly in your email, download it as a PDF, or share it with anyone else via shareable links. You can view the full content for each news by clicking on "Show more".
Automatic Arabic Translations
Sometimes, the news that you want is not written in your primary language. This can be frustrating as translations take time. You also cannot guarantee that the translations are accurate.
Fortunately, this won't be a problem in our newsletter reports. Each report comes with automatic Arabic translations for non-Arabic news. You can gather insights from your reports even if they're not in Arabic and skipping the tedious translation work. We are working to include more languages for translation in the future so stay tuned!
Try Out These New Features Today!
About Lucidya
Lucidya is an AI-powered social media listening tool that empowers companies with in-depth, never-before-seen customer insights. Lucidya's best-in-class text analysis engine also provides powerful sentiment analysis for conversations in English and all Arabic dialects including Najdi, Hijazi, Levantine, and many more.
With Lucidya, businesses can build profitable products, boost customer satisfaction, execute successful campaigns, and close more sales thanks to our extensive list of social media listening features.
Follow us on social media