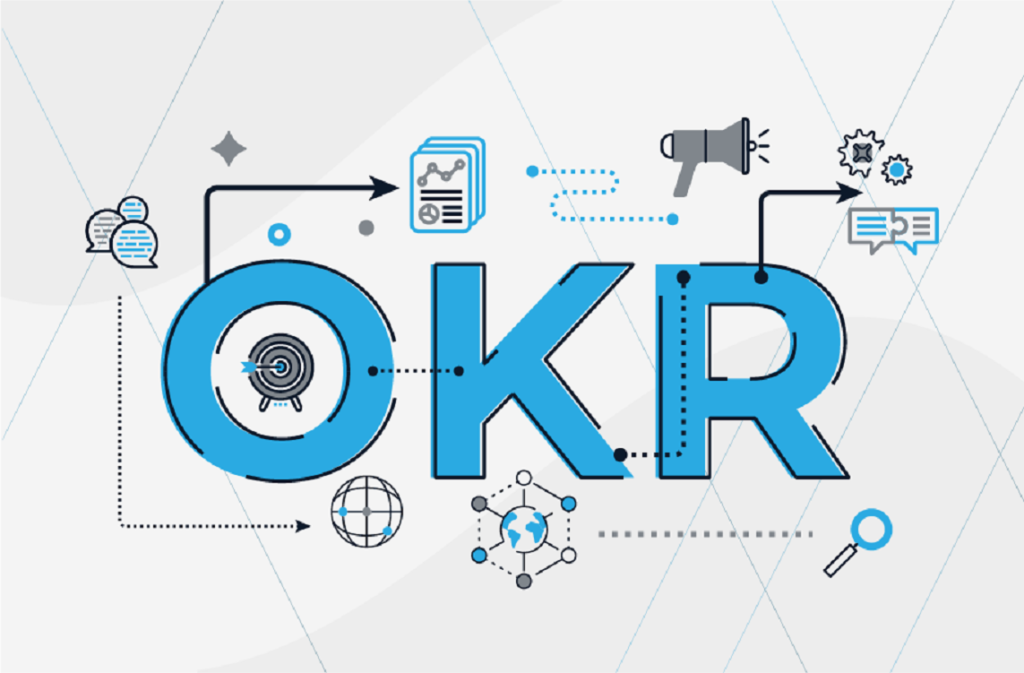 2 min read
Maximizing OKR Success with Social Listening
Have you started setting up your company's Strategic Planning for 2022?
If yes, good for you! If not, you should take some new metrics into consideration. How do you think Google or Amazon or other great companies place their spot in the market? Have you heard of OKRs?
What are OKRs?
OKRs is an abbreviation for objectives and key results. It is a framework or methodology concerned with establishing specific and time-bound goals. This framework assists businesses in aligning their objectives with the key results that measure progress.
The framework's two primary components are:
The Objective that specifies what a specific department wishes to accomplish. That is, it provides an answer to the question, "Where is the team going?" Objectives should be clearly defined, time-bound, and re-evaluated on a regular basis.
The Key Results that describe how the department is progressing through these accomplishments. They should be attainable because they guide you to determine "whether you have arrived at your destination or are still on the way?"
Example of OKRs Set by Marketing Department
Objective: Enhance brand awareness
– Key Result: Attract traffic (1M) to your website.
– Key Result: Boost social media followers (10K).
– Key Result: Generate (500) qualified leads
How Can Social Listening Assist in the Execution of Better OKRs?
Because OKRs are about defining goals and measuring their effectiveness, social listening and the matrices it can provide can assist you in achieving corresponding business objectives, allowing you to showcase your business OKRs.
Social listening allows you to collect real-time data about your company, products, services, competitors, and possibly even potential customers. It provides qualitative metrics that help business managers build a foundation in the journey of defining strategic plans and objectives.
Social Mentions Reflecting Brand Awareness
The first step is always to measure the company's recognition and brand awareness in order to set new goals for the teams to work on or to reconsider the previous ones. It is a larger objective to detect; however, you can measure to begin moving toward a new level of goals. Thus, social listening tells you how many times your brand has been mentioned, what it says, and how people feel about it.
Market Share Reflected in Share of Voice
Furthermore, social listening can identify your market position and show you the percentage of voice your brand has. It compares the level of internet visibility of your brand to that of your competitors.
Competitor Analysis Reflecting Lead Generation
Are you planning on attracting a certain number of leads in the coming quarter? Finding leads and guiding them through the sales process is one of the most important goals to focus on. Fortunately, social listening works in your favor by providing you with detailed information about your competitors and their angry or dissatisfied customers. Here, you can try to meet the needs of these customers by rolling out.
Sentiment Analysis reflecting Customer Satisfaction
It goes without saying that social listening is an excellent method for revealing people's sentiments by analyzing their feedback, comments, and mentions; positively, negatively, or neutrally. In turn, you can use social listening to determine whether your plans and strategies are well-managed by measuring how satisfied or dissatisfied your customers are. It can indicate the overall health of your brand.
Are you ready to make the most of OKR by putting it to work for your company?If that's the case
Lucidya's social listening tool is ready to assist you in achieving the growth you've been hoping for.
Follow us on social media