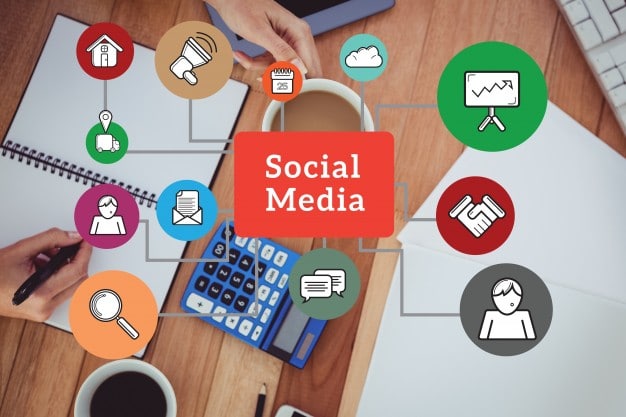 3 min read
Top Social Media Analytics Tools for Measuring Campaign Performance
Analytics is important for any marketing campaign, including social media marketing.
You can only determine a campaign's success if you measure the right metrics. Without measurement, you have to rely on guesstimates which can be wildly inaccurate. We've put together a list of helpful social media analytics tools to help measure the performance of your next campaign.
1. Lucidya
Lucidya is a leading customer experience and social media analytics tool designed to help businesses achieve critical organizational goals and satisfy their customers. Lucidya's main features cover all business areas including sentiment analysis, customer experience, social media analytics, and AI-powered sentiment analysis.
An example of Lucidya's customer analytics dashboard
It also has a built-in influencer marketing tool for businesses to identify the right individuals to work with. Lucidya is one of the best tools in the market for companies looking to achieve the following goals:
Maintaining and improving brand reputation
Measuring campaign performance
Identify content trends and strategies
Competitive intelligence
Launching new products and services
Sentiment analysis
2. Talkwalker
Talkwalker is a social analytics tool geared toward enterprises. The company offers insights and monitoring for most social networks including LinkedIn and YouTube. It also includes custom APIs to integrate with popular enterprise BI solutions so organizations can streamline their analytics.
What sets Talkwalker apart is its reputation in the industry. Established in 2009, Talkwalker has long been a staple for enterprise social analytics and will continue to do so as the company ramps up its growth strategies for 2020 and beyond.
3. Brandwatch
Brandwatch is a popular social media monitoring tool among SaaS and startups. The company collects and analyzes brand mentions from all over the Internet including news outlets, social networks, forums, and even blog posts. 
Brandwatch also provides customer insights to help businesses make informed decisions regarding their products and services. Enterprise clients gain access to advanced features that make social monitoring a lot more granular and detailed which benefit marketing strategies immensely.
4. Netbase
Netbase markets itself as an enterprise-grade customer and market intelligence platform. By generating audience insights for raw data, Netbase empowers its clients to create smarter decisions with the information provided by their tool.
Netbase focuses primarily on customer experience and sentiment over other audience insights. This allows brands to create customer-focused strategies, a key contributor to successful marketing in the 21st century.
5. Socialbakers
Socialbakers provides a variety of analytics features including campaign measurements, competitor research, and content analysis in one integrated tool. It also offers influencer marketing features to connect brands with the right individuals.
Like Netbase, Socialbakers focuses on sentiment analysis, with AI-powered technologies driving brands to make data-driven decisions. Socialbakers has grown in popularity among startups due to its attractive pricing and support for omnichannel analytics.
6. Brand24
Brand24 started as a keyword monitoring tool for small to medium-sized businesses. Over the past few years, the brand has expanded its suite of services to brand and social media monitoring due to popular demand.
Brand24 shows businesses where their brands are mentioned, what customers are feeling about their products, as well as related keywords that can assist brands in making informed decisions.
Brand24's features are not as comprehensive as the others on this list but its pricing is excellent for a tool of its caliber. This tool is a great option for small businesses or brands just starting that don't have a big budget to work with.
7. Digimind
Digimind offers social media monitoring and analytics tools for enterprises. Its power comes from extensive social listening features that draw information from both structured and unstructured audience data. 
A great feature of Digimind's tool is its ability to integrate with other enterprise tools. The company's customizable dashboard also shows vital campaign metrics that allow companies to act quickly on customer insights.
8. Mention
Mention is one of the first companies to offer social listening tools on a global scale. The company provides conversation-based analytics tools to companies that want to understand their audience beyond numbers and stats.
Mention collects and tracks conversations centered around brands across the Internet. This is a great tool for responding quickly to user tweets, posts, or content. Mention also has an affordable pricing plan for businesses of all sizes thanks to its convenient pay-as-you-use model.
9. Meltwater
Meltwater is a PR and social analytics tool combined in one. The tool identifies a brand's share of voice in the industry and its influence among target audiences. Meltwater also has the added advantage of being an industry leader thanks to its informative blog and exclusive surveys.
Meltwater is a great tool for enterprises looking to understand the feelings of their customers while keeping a close on the social media landscape. Although pricey, Meltwater delivers best in class solutions to organizations no matter their industry and location.
10. Medallia
Medallia is an award-winning firm offering customer experience analytics tools to enterprises and large organizations. Medallia's tools extend across multiple industries, including undercovered verticals like IoT, logistics, construction, and finance. 
The company has been in the market for close to two decades now and has a proven track record of delivering optimal results to its clients, making it a good choice for enterprises with big budgets.
How Lucidya Helps Brands With Tracking Their Vital Campaign Metrics
Lucidya is arabic Focused Social Media Listening Tool Powered By Artificial Intelligence,
never-before-seen customer insights. With Lucidya, businesses can build profitable products, boost customer satisfaction, execute successful campaigns, and close more sales thanks to our extensive list of social media listening features.
Follow us on social media