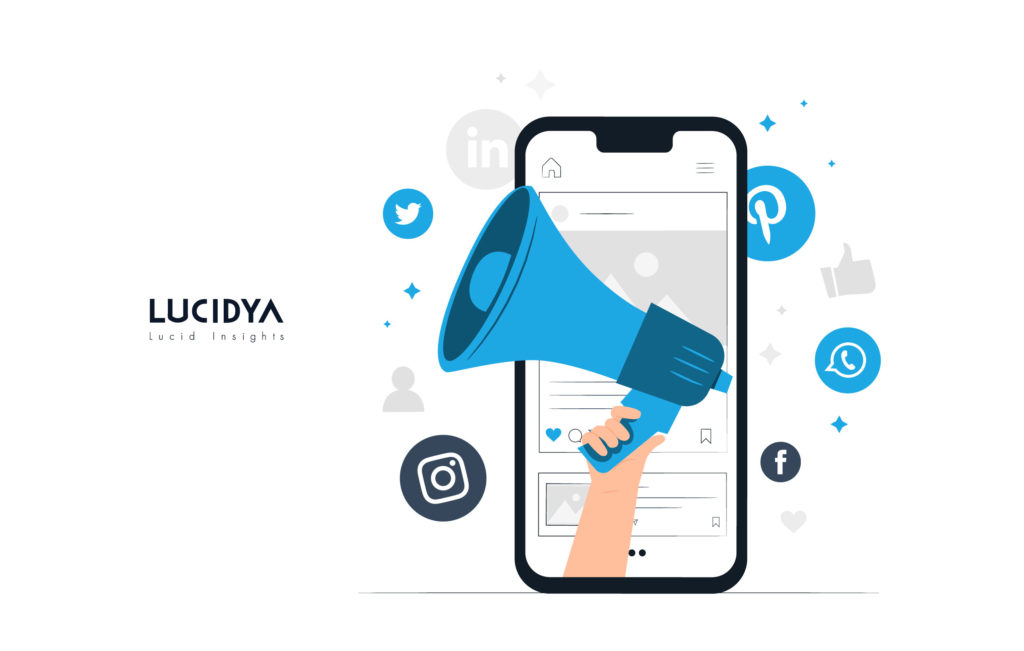 3 min read
Essential Social Media Metrics to Measure for Effective Marketing
The amount of data out there today can be overwhelming for your organization to track. 
However, not tracking anything is also an issue in itself. The big question is, how can your business overcome this problem and track the right Social Media Metrics to measure your social media marketing performance?
The Importance of a Good Measurement Strategy
Campaign KPIs are important components of your campaigns. You need them to know how well you're targeting customers, whether you're making sales, how much you're spending, and so on. Without measurements, you'd have to rely on guesstimates which can be misleading without context and statistics.
The challenge here is to identify the right measurements. There are hundreds of metrics to track in the average social media marketing campaign. How do you choose the metrics that reflect your business goals best?
Ideally, your organization should measure a wide range of benchmarks instead of relying on one or two KPIs. Let's analyze these benchmarks further and discover how they can help you assess your campaigns better.
5 Important Metrics to Measure in Your Next Campaign
1. Brand Engagement
Brand engagement is defined as the level of involvement between your brand and customers. High engagement rates are a sign that your audience is highly connected to your brand and the content you push out.
Likes are one way to measure engagement. The more likes you have, the more likely it is for your content to be shared and engaged by other customers. However, it can be misleading so it's best to pair it with other social media metrics like shares and retweets.
You want customers to share your work as it means two things. One, your customers are loyal and valuable since they're willing to promote your brand for free. Also, referrals generate bigger sales compared to other lead sources which will expedite your brand's growth significantly.
2. Share of Voice
Share of voice (SOV) measures the influence and relevance of your brand in the market. In other words, how often are people mentioning or tagging your brand on social media compared to your competitors?
A good way to measure SOV is through brand mentions. Almost every social media platform allows mentions which makes this an important metric to keep track of. The more mentions you have, the bigger your brand influence is although you should check whether the mentions are negative or positive.
Here's a great guide we wrote on SOV if you want to learn more about why it matters for brands.
3. Audience Sentiment
Tracking mentions and SOV is just one part of the measurement puzzle. You also need to know how your customers are feeling about your brand. Are they happy with your products and services? Did you upset them with a poorly received update? Are you giving your users the best customer experience?
All these concerns matter for the success of your brand. The only way to track these questions is through sentiment analysis. With the help of social listening tools, you can track customer sentiment to identify problems before they happen.
An example of Lucidya's social media sentiment analysis tool
For example, you may detect a sudden spike in negative mentions about your brand. By monitoring these conversations, you can devise a solution and satisfy your customers to calm down the situation before it becomes a PR disaster.
4. Fans and Influencers
Understanding your top influencers is vital for any social media marketing campaign. Influencers not only improve brand awareness, but they're also the link between your brand and your customers—think of them as super users.
Your top influencers, however, are not the ones with the most followers or fame. In fact, the most impactful users are often micro-influencers as they have the strongest connection with your customers. Use a social listening tool like Lucidya to identify these users and establish a relationship with them to improve your marketing strategies.
Influencer marketing dashboard in Lucidya's social listening tool
5. Goal Conversions
No social media marketing campaign would be complete with conversions. Conversions are goals you want to achieve for your brand. It could be sales, leads, or even exposure if you're running awareness campaigns.
Some metrics like sales and signups can apply to all businesses. You should, however, define specific conversion metrics that fit your organizational goals. That said, most social media marketing campaigns aim for exposure instead of sales. With this in mind, the metrics to consider in your next campaign include:
Content reach
Signups
Downloads for gated content
Trial or demo applications
Event registrations
How Lucidya Helps Brands With Tracking Their Vital Campaign Metrics
Lucidya is an AI-powered social media listening tool that empowers companies operating in Arabic-speaking countries with in-depth, never-before-seen customer insights. With Lucidya, businesses can build profitable products, boost customer satisfaction, execute successful campaigns, and close more sales thanks to our extensive list of social media listening features.
Follow us on social media