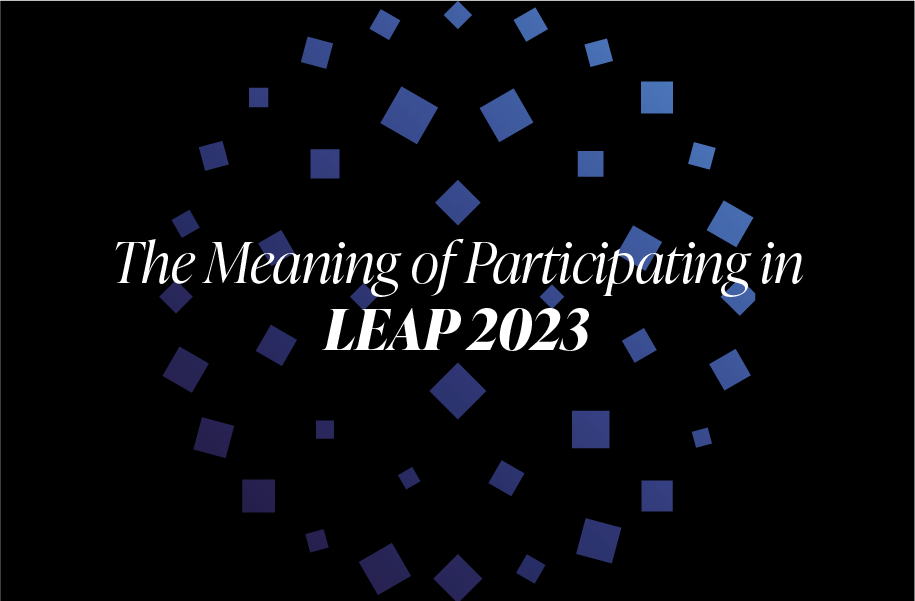 1 min read
The Meaning of Participating in LEAP 2023
Participating for the first time in LEAP last year, our goal was to communicate an alternative business direction for Lucidya, scaling from the specialized domain of social media analytics to the comprehensive, globally-mature customer experience management (CXM) space. At LEAP 2022, we established our presence as an emerging AI-powered CXM solution for Arabic-speaking brands, with hundreds of people attending my talk on the future of consumer interactions and key influencers visiting our booth, such as the Minister of Telecommunications and Information Technology, H.E. Eng. Abdullah Alswaha.    
We've come a long way since then. 
This year's participation was undoubtedly a next-level statement, proving Lucidya's ability to change the game for brands across the region. Exhibiting at a booth double in size, we managed to launch our multi-product CXM platform along with our new brand identity, boldly confirming Lucidya's position as the leading CXM platform in the Arab World. I'm proud to say that such a statement brought us into several strategic partnerships during the event with key local and international organizations, such as CX Saudi, Genesys, Classera and Infobip.
In terms of our product offering, we've taken #onegiantleap towards our vision to revolutionize CXM in MENA, producing a platform that makes managing and personalizing customer experience simple, timely and effective. As of today, brands can access customer-winning insights through our product suite:
Social Listening – the power to listen to your market across social media
Channel Analytics – the power to tune into your voice of customers at any digital touchpoint
Survey – the power to evoke customer thoughts and feelings
Audience (CDP) – the power to know your customers as individuals and personalize their experiences
In terms of our brand identity, we've taken #onegiantleap to produce a creative expression that truly represents Lucidya's purpose, which is giving brands the power to deliver game-changing customer experiences. Inspired by the visualization of data indicating progress, our new logo stands for our platform's ability to positively transform the way brands use data to manage CX. It symbolizes our customer's seamless journey to success, just like the nine we celebrated on the wall of #Gamechangers2022 at our booth.  
So, if you ask me, the meaning of participating in LEAP 2023 for the second time in a row is clear. Lucidya is bigger, bolder and already changing the game. 
It's an exciting year ahead!
Stay close for our next participation. 
Authored by Abdullah Asiri Founder and CEO of Lucidya 
Follow us on social media