Full-fledged Intelligence Solution
We help you making smarter decisions
with our cutting edge technology.
Street-level location-based analysis using Hawk Eye
Visualize billions of live-streaming and historical posts on map in realtime to discover patterns and start connecting the dots.
Zoom from a global view right down to street level.
Try it now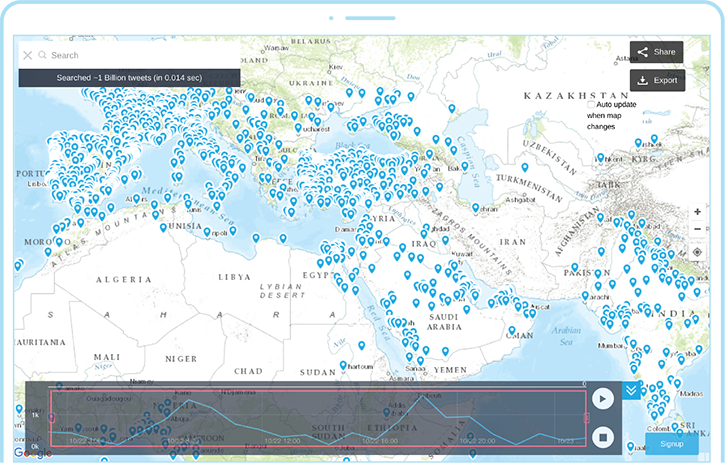 Spike detection & analysis to catch trends at the beginning
Automated trend detection and cause analysis to be able to know what about to trend, started by whom and who is endorsing it.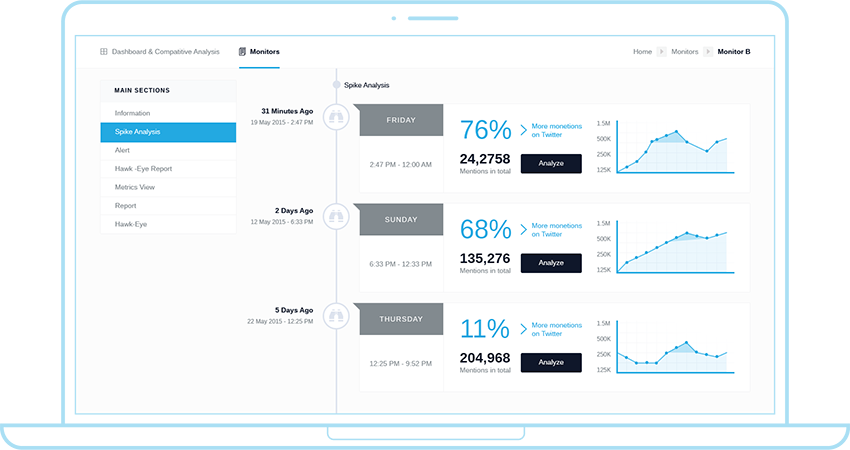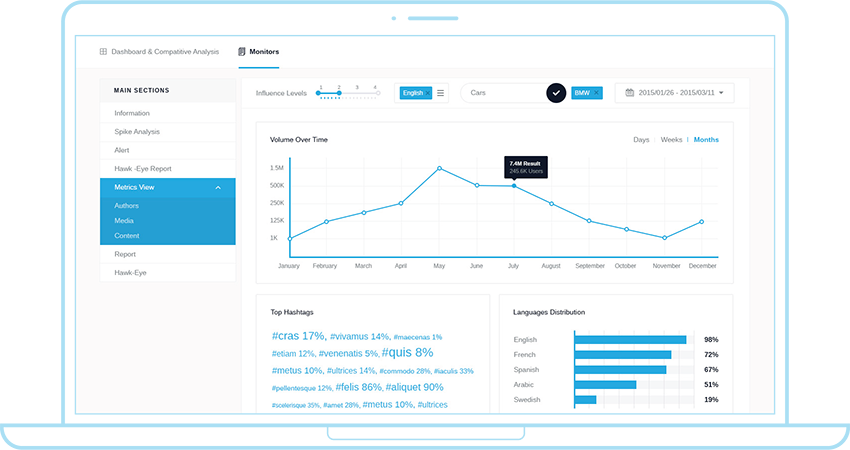 Simplified, easy on the eye metrics & statistics that tells the story
Know more about conversations & opinions by diving deeper in our data ocean equipped with our content analysis intelligence. Analyze all the content and authors who speak about you or your competitor.
Realtime alerting system to keep you tuned all 24/7
Automated alerts to keep your team ahead of key events affecting your business interests.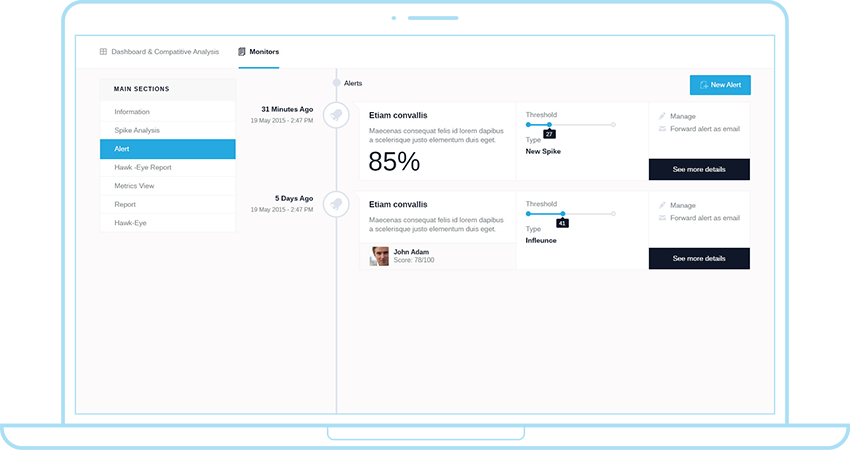 Automated comprehensive reporting for you and your management/clients
Fully automated reports delivered to your inbox customized based on the metrics you care about & filters you set.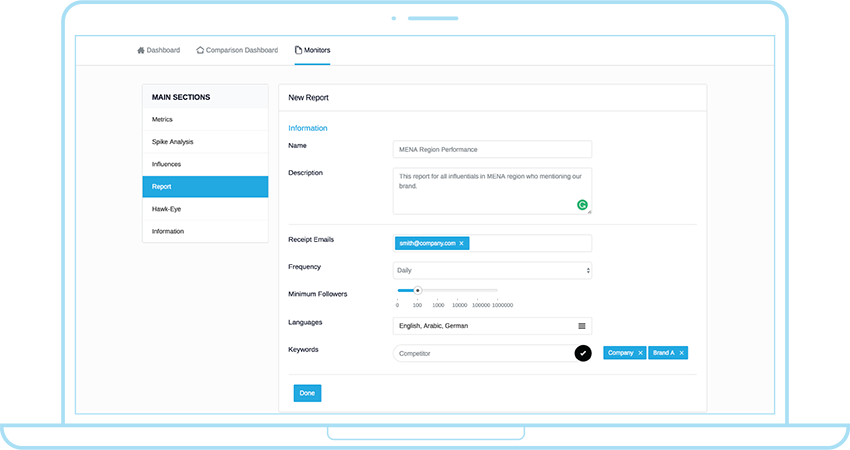 Competitive analysis & benchmarking dashboard
Compare your performance against your competitors never been easier. Choose what metrics you are.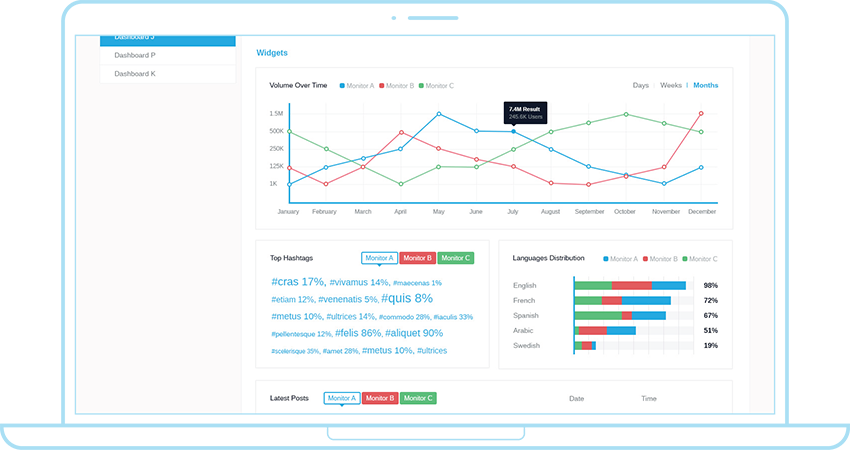 Customizable dashboard easy to setup
Create your own custom dashboard that shows only the metrics you care about from various number of monitors. Oh, did we say you can setup unlimited number of dashboards ?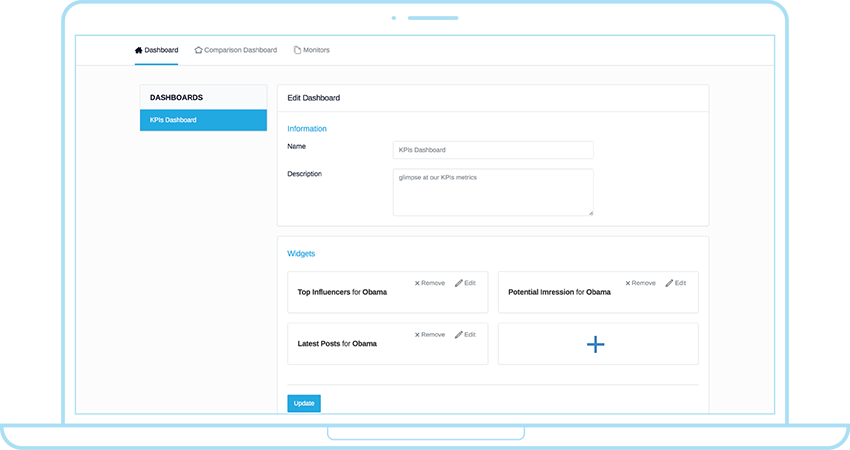 Start making smarter decisions with Lucidya