---
Job Summary
As an Account Manager you will be developing long-term relationships with our customers, connecting with key business executives and stakeholders. You will liaise between customers and cross-functional internal teams to ensure the timely and successful delivery of our solutions according to customer needs.
Key Tasks & Responsibilities
Handle calls, emails and demo requests from client

Work with our CRM system to manage leads and convert them to sales

Demonstrate product and show consumers how to maximize its features.

Scheduling appointments, preparing and delivering presentation to the client.

Work on sales follow-up activities.

Maintaining customer relationships and ensuring customer loyalty through excellent customer service as well as meeting all client needs appropriate to their business.

Communicating new product developments to prospective clients.

Build and manage relationships with potential customers and clients.

Ensure the timely and successful delivery of our solutions according to customer needs and objectives.

Assist with high severity requests or issue escalations as needed.

Establishing initial contact with potential clients to discuss their needs.

Represent the company in various exhibition inside and outside the Kingdom to generate more leads.
Required Experience and Knowledge:
BA/BS in Business or Marketing. MIS degree also acceptable as long the applicant possess strong business knowledge.

Basic knowledge of technology concepts and the new trends.

Proven ability to be flexible and work hard, both independently and in a team environment, in a high pressure on-call environment with changing priorities.

Willingness to work occasionally outside of normal business hours.

Strong research and strategic analysis skills.

Excellent English oral and written communication skills.

Strong presentation skills.

Customer service focus.

Strong negotiations skills.
Seems like the right job for you?
Join our team and be part of the success story
Apply now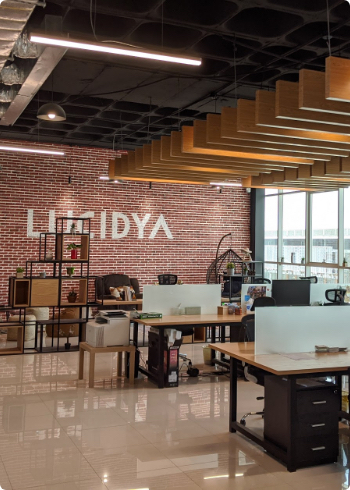 About LUCIDYA
Lucidya is one of the fastest growing SaaS startups in the world & the leading social media analytics tool geared towards Arabic language. By leveraging AI, Machine Learning & big data technologies, we are on a mission of helping businesses in MENA region to understand and better serve their customers using our Media & Customer Intelligence products.
With an HQ in Riyadh and offices in different countries in the world, we are funded by the most reputable investors in the region and scaling rapidly to meet the increasing demand of our products.
Come and join the startup that has been named by World Economic Forum as one the most promising startups in MENA region ... be part of the history we are making.