---
Job Summary
A Customer Success Manager is responsible for developing customer relationships that promote retention and loyalty. The job is to work closely with customers to ensure they are satisfied with the services they receive and to improve upon areas of dissatisfaction. You will continuously monitor our customer usage of our product to make sure they achieve business value and get the most out of their investment with Lucidya. You will be working with different customers spanning different industries with different objectives and goals.
Key Tasks & Responsibilities
Onboarding customers which includes setting up accounts and on-site training.
Responsible for the overall relationship and retention of our enterprise customers.
Responsibility for Increasing adoption, ensuring retention, and delivering satisfaction.
Developing executive champions within enterprise customer base.
Establishing a trusted/strategic advisor relationship with customers and driving continued value of our products and services.
Developing, preparing, and nurture customers for advocacy.
Working with clients to establish strategic plans, goals and other key performance indicators and support the customer in achieving their goals.
Advocating customer needs/issues cross-departmentally.
Handle and resolve customer requests and complaints.
Required Experience and Knowledge
2+ years of prior experience as a Customer Success Manager/Account Manager or equivalent role.
Proven track record of delivery in a Customer Success environment with a focus on increasing customer satisfaction, adoption, and retention.
A proactive approach to your work schedule with the ability to work autonomously.
Proven ability to be flexible and work hard, both independently and in a team environment, in a high pressure on-call environment with changing priorities.
Willingness to work occasionally outside of normal business hours.
Excellent Arabic & English communication skills (speaking and writing).
Seems like the right job for you?
Join our team and be part of the success story
Apply now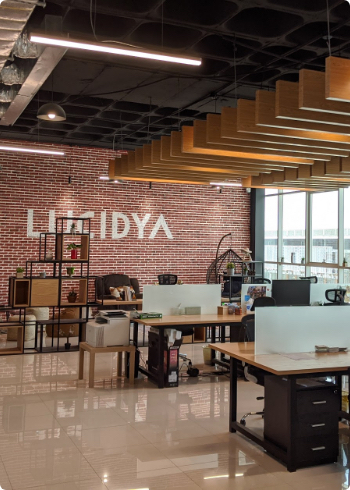 About LUCIDYA
Lucidya is one of the fastest growing SaaS startups in the world & the leading social media analytics tool geared towards Arabic language. By leveraging AI, Machine Learning & big data technologies, we are on a mission of helping businesses in MENA region to understand and better serve their customers using our Media & Customer Intelligence products.
With an HQ in Riyadh and offices in different countries in the world, we are funded by the most reputable investors in the region and scaling rapidly to meet the increasing demand of our products.
Come and join the startup that has been named by World Economic Forum as one the most promising startups in MENA region ... be part of the history we are making.