---
Job Summary
We are looking for interns or coop students to work on short term projects or contribute on developing existing features. As a technical intern, you will join a team of highly qualified team engineers to participate in the innovation and development of our product which uses Machine Learning  & Big Data technologies to analyze content from several data sources. You will work directly under the CTO in an agile yet demanding environment. We expect you to be a fast learner to adapt those technologies mentioned above fast. Even though this job doesn't require experience, we look for very talented candidates with strong programming skills. Lucidya offers a result-driven, fun, and dynamic environment full of challenges.
This training opportunity is only for graduating students who are looking to satisfy their graduation requirements in the following technical fields:
UI/UX
Front-end
Backend
Engine and Database
System Administration
Artificial Intelligence
Cybersecurity
You can also suggest your own technical field if you believe it is important for Lucidya!
Key Tasks & Responsibilities
Rapidly develop next-generation scalable, flexible, and high-performance systems.

Design, develop, test, deploy, maintain and improve software in engine, backend or front-end.

Manage individual project priorities, deadlines and deliverables.

Apply newest development techniques and use most updated tools.

Daily progress update.
Required Experience and Knowledge
Candidate for graduation for BA/BS or Masters degree in Computer Science, Software Engineering, IT or equivalent practical experience.

Strong knowledge in any of the following: SQL, noSQL,

Python, Ruby, NodeJS, Java, JavaScript, ReactJS.

Knowledge in Web servers and Web application servers (e.g., Apache, Jetty, Tomcat, IIS).

Knowledge in code repository like Git.

Ability to multi-task and adapt to shifting priorities, demands, and tight timelines.

Perfect quality code.

Excellent organizational skills and proven analytical, planning, problem solving skills.

Literature research (if required).
Seems like the right job for you?
Join our team and be part of the success story
Apply now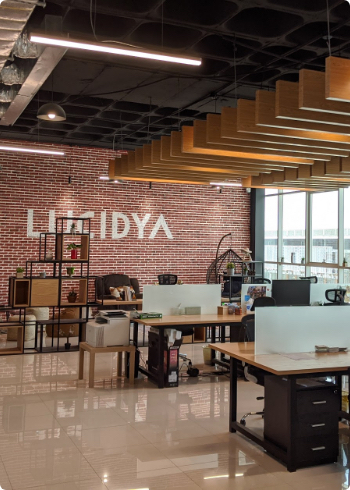 About LUCIDYA
Lucidya is one of the fastest growing SaaS startups in the world & the leading social media analytics tool geared towards Arabic language. By leveraging AI, Machine Learning & big data technologies, we are on a mission of helping businesses in MENA region to understand and better serve their customers using our Media & Customer Intelligence products.
With an HQ in Riyadh and offices in different countries in the world, we are funded by the most reputable investors in the region and scaling rapidly to meet the increasing demand of our products.
Come and join the startup that has been named by World Economic Forum as one the most promising startups in MENA region ... be part of the history we are making.