---
Job Summary
A Product Manager's responsibility is to drive the entire vision and delivery of new products, features or business units to keep the organization relevant and competitive. This involves conducting market research and customer research, roadmap planning, prioritization, execution and finally, coordinating go-to-market strategies when launching a new product or feature.
You will work across the entire product development cycle – customer research, UX discovery, hypothesis definition, wireframing, sprint planning, project management and product marketing.
Note: Due to the anticipated volume of responses, we will contact only those candidates who most closely match our requirements. Only candidates residing in KSA will be considered.
Key Tasks & Responsibilities
Taking overall responsibility for the success of Lucidya product

Define the product strategy and roadmap

Manage the product throughout its lifecycle from concept to end-of-life

Collect, manage and maintain traceability of requirements from all stakeholders across product releases

Identify areas for growth and create strategic product line roadmaps to help drive adoption of the product and differentiating features

Interact and collaborate with account manager

 

to understand the business needs and clients' issues

Work closely with the developers team on implementation, to ensure that the product meets the specified requirements and create success metrics

Coordinate the collection, description, analysis, and prioritization of requests for new or current product functionality from an account manager

Work with the QA team to produce well defined acceptance criteria

Collaborate with UI/UX Designers to deliver coherent and intuitive interfaces

Monitor, report and improve product performance

Engage stakeholders in leadership, research, data, and support, and a coordinate across teams to maintain product and strategy alignment.

Coordinate go-to-market strategies when launching a new product or feature.

Conducting market research and customer research
Required Experience and Knowledge
BSc degree in MIS, IS, Software Engineering or relevant field

+2 years work experience as a Product Manager or Business Analyst or a very relevant role

In-depth knowledge of Agile methodology for product development

Outstanding communication, presentation and leadership skills

Technical background or deep understanding of technical side of product development process

An ability to multitask and perform under tight deadlines

Proven ability to be flexible and work hard, both independently and in a team environment, in a high pressure on-call environment with changing priorities.

Willingness to work occasionally outside of normal business hours.
Seems like the right job for you?
Join our team and be part of the success story
Apply now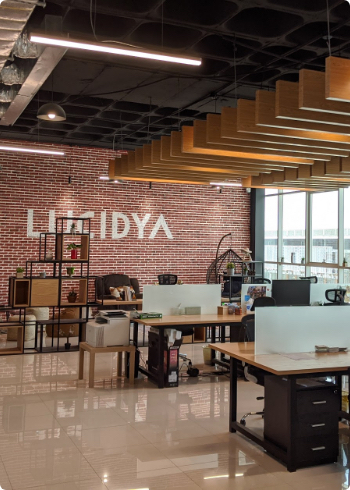 About LUCIDYA
Lucidya is one of the fastest growing SaaS startups in the world & the leading social media analytics tool geared towards Arabic language. By leveraging AI, Machine Learning & big data technologies, we are on a mission of helping businesses in MENA region to understand and better serve their customers using our Media & Customer Intelligence products.
With an HQ in Riyadh and offices in different countries in the world, we are funded by the most reputable investors in the region and scaling rapidly to meet the increasing demand of our products.
Come and join the startup that has been named by World Economic Forum as one the most promising startups in MENA region ... be part of the history we are making.