---
Job Summary
As a Sales Development Representative you will be responsible for outbound prospecting. Identify qualified leads and opportunities. You will be measured by how effectively they move leads through the sales pipeline.
In this role you will be primarily focused around researching the Target Accounts and performing outreach through emails, calls, and social media.
Key Tasks & Responsibilities
Meeting assigned targets for sales volume, pipeline creation and strategic objectives in assigned accounts
Generate new leads, identify and contact decision-makers, screen potential business opportunities, select the deals inline with strategies, and lead and facilitate pitch logistics
Actively seek out new sales leads and business opportunities through active networking and utilizing business referrals.
Regularly and proactively assessing, clarifying and qualifying prospects needs and customer accounts
Establishing and building productive, professional relationships with key personnel in assigned customer accounts
Maintain up-to-date knowledge of our industry, market, and competitors to close business deals and generate revenue effectively
Servicing existing customers with their requests
Seems like the right job for you?
Join our team and be part of the success story
Apply now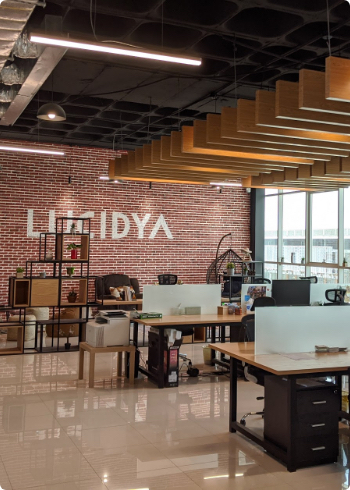 About LUCIDYA
Lucidya is one of the fastest growing SaaS startups in the world & the leading social media analytics tool geared towards Arabic language. By leveraging AI, Machine Learning & big data technologies, we are on a mission of helping businesses in MENA region to understand and better serve their customers using our Media & Customer Intelligence products.
With an HQ in Riyadh and offices in different countries in the world, we are funded by the most reputable investors in the region and scaling rapidly to meet the increasing demand of our products.
Come and join the startup that has been named by World Economic Forum as one the most promising startups in MENA region ... be part of the history we are making.