---
Job Summary
Lucidya is looking for a creative and enthusiastic digital marketing specialist to join our hands-on team. You will work closely alongside and in line with the sales team, increasing traffic to our website and marketing qualified leads through digital marketing campaigns.
Job Duties & Responsibilities:
Develops strong and innovative digital marketing strategies, using SEO, PPC, and other techniques to drive traffic to company pages and generate interest in company products and services.
Creates engaging written, graphic, and video content while staying up-to-date on latest marketing technologies and social media.
Create and manage link building strategies, content marketing strategies, and social media presences.
Innovate and present new marketing platforms and strategies.
Develop engaging online content including clickbait, forums, videos, graphics, and blogs; monitor and analyse content success.
Forecast marketing campaign growth and ROI for marketing campaigns.
Manage email and social media marketing campaigns.
Contact, interview, and hire third party graphic designers, web designers, and videographers to create unique and engaging content.
Use Google Analytics, Google AdWords, and other relevant sites.
Drive traffic to company pages
Develop and manage projects and team members, including delegating tasks, reviewing team member work, adhering closely to deadlines and to budget, developing and revising ideas, and implementing projects.
Keep abreast of new social media sites, web technologies, and digital marketing trends; implement these new technologies in developing campaigns and update current campaigns to include new information.
Required Experience and Knowledge
Bachelor's Degree in Advertising or Marketing
+4 Years Experience in Marketing
Strong Written and Verbal Communication Skills
Knowledge in SEO, Google AdWords, Content Management Systems, Facebook, Twitter, Microsoft Office.
Seems like the right job for you?
Join our team and be part of the success story
Apply now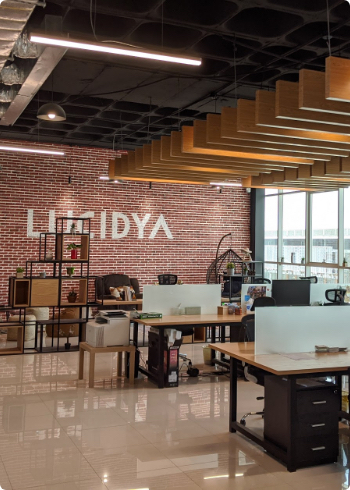 About LUCIDYA
Lucidya is one of the fastest growing SaaS startups in the world & the leading social media analytics tool geared towards Arabic language. By leveraging AI, Machine Learning & big data technologies, we are on a mission of helping businesses in MENA region to understand and better serve their customers using our Media & Customer Intelligence products.
With an HQ in Riyadh and offices in different countries in the world, we are funded by the most reputable investors in the region and scaling rapidly to meet the increasing demand of our products.
Come and join the startup that has been named by World Economic Forum as one the most promising startups in MENA region ... be part of the history we are making.