---
Job Summary
We are looking for a Social Media Analyst with a strong passion for social media and interest in local news. The analyst will utilize social media listening tools and best practices to deliver actionable data-driven insights that support decision-makers in several departments like Marketing, PR, and Customer Care.
Key Tasks & Responsibilities
Set up and maintain social tracking topics for ongoing listening and analysis.

Monitor social media activity related to our clients' and their competitors

Prepare reports on conversation themes, buzz drivers, sentiment, and other key performance indicators.

Work closely with internal stakeholders to understand business objectives related to recurring and ad hoc requests.

Prepare visually appealing, concise reports that translate unstructured social data into digestible and actionable insights.
Required Experience and Knowledge:
Superior written communication skills in Arabic and English.

Willingness to work occasionally outside of normal business hours.

Keen interest in the ever-evolving social media landscape and local news. 

Proficiency in Excel, PowerPoint, and other MS Office applications.

Excellent organizational and prioritization skills.

A proactive self-starter who can anticipate needs and keep projects moving forward without constant oversight and direction from their manager.

An independent thinker who will work to validate findings that may conflict with earlier results or an existing understanding of the consumer, rather than taking all reported data at face value.

Preferred Qualifications:
+2 years relevant social media listening and reporting experience.

Experience setting up social tracking topics and pulling relevant data from social listening tools.

Outstanding research and analytical skills; Ability to glean insights from disparate and unstructured data sources.

Experience with industry-specific social tracking tools.

Experience with social measurement and campaign tracking tools.

Experience in the TV / media / entertainment industry.

Experience in any of these disciplines: data analysis/reporting, analytics, data science, data visualization and dashboard creation, preferably at an internet or technology company.
Seems like the right job for you?
Join our team and be part of the success story
Apply now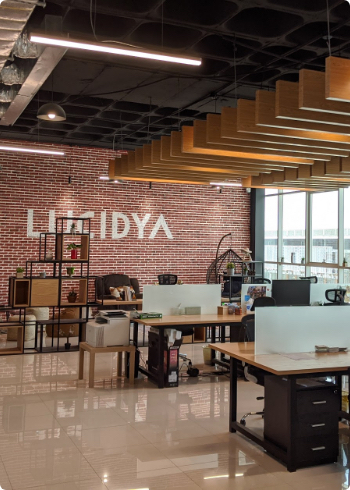 About LUCIDYA
Lucidya is one of the fastest growing SaaS startups in the world & the leading social media analytics tool geared towards Arabic language. By leveraging AI, Machine Learning & big data technologies, we are on a mission of helping businesses in MENA region to understand and better serve their customers using our Media & Customer Intelligence products.
With an HQ in Riyadh and offices in different countries in the world, we are funded by the most reputable investors in the region and scaling rapidly to meet the increasing demand of our products.
Come and join the startup that has been named by World Economic Forum as one the most promising startups in MENA region ... be part of the history we are making.