---
Job Summary
You will join a team of highly qualified team engineers to continue the innovation and development of our product which uses Machine Learning  & Big Data technologies to analyze content from several data sources.
As a junior Software Engineer, you will be working with our development team to improve the quality of the product by maintaining industry-level standards for coding practices within the company. The job also includes liaison between the project manager, clients and technical staff to facilitate proper product integrations for clients. You will work directly under the CTO in an agile yet demanding environment. We expect you to learn fast how our system is designed and to adapt fast to changing technologies. Lucidya offers a result-driven, fun, and dynamic environment full of challenges. Apply only if scale and complexity excite you.
Key Tasks & Responsibilities
Participating in the software development lifecycle for designing, implementing, testing and launching new features.
Improve the development cycle by analyzing issues and recommending improvements to Lucidya's procedures and standards.
Plan, coordinate and execute well-structured unit, integration and acceptance tests for Lucidya's software stack to ensure systems meet the business requirements.
Maintain industry-level standards for best coding practices for Lucidya's development frameworks.
Perform recurrent audits and code reviews on both existing work and newly developed features to enforce coding guidelines.
Ability to understand how systems work and document them abstractly by providing suitable online documentation, flowcharts, layouts, diagrams and charts.
Capable of identifying quality problems and performance limitations.
Develop proper code documentations and code comments when needed.
Retain proper online reference or repository for public and private APIs.
Ability to recommend solutions and provide consistent feedback to the development team to improve their coding habits.
Extracting technical requirements from clients, analyzing integration feasibility with the their systems and map them into software specifications.
Translating client requirements into highly specified project briefs.
Prepare needed technical documentation and diagrams about the system to project managers and technical leads such as activity, use case, functional diagrams.
Providing training and user manuals to clients for the developed systems.
Contribute to the growth of Lucidya through interviewing, on-boarding, or other recruitment efforts.
Required Experience and Knowledge
BA/BS or or Masters degree in Computer Science, Software Engineering, IT or equivalent practical experience.
0 – 2 years of experience in web & software development.
Database design skills and strong knowledge and experience in SQL and noSQL databases such as (Redis , Postgress or Cassandra).
Fluency in Python, JavaScript and Ruby.
Experience with Web servers and Web application servers (e.g., Apache, Jetty, Tomcat, IIS).
Strong experience using code repository like Git.
Worked with teams before using agile methodology (Scrum or Kanban).
Knowledge in unit testing, CI/ CD pipelines and Containerization.
Ability to understand and gather complex business requirements, map out technical solutions, and help develop and manage to defined timelines.
Ability to multi-task and adapt to shifting priorities, demands, and tight timelines.
Perfect quality code.
Excellent organizational skills and proven analytical, planning, problem solving skills.
Fluent in Arabic & English.
Excellent written, oral communication, and interpersonal skills.
Seems like the right job for you?
Join our team and be part of the success story
Apply now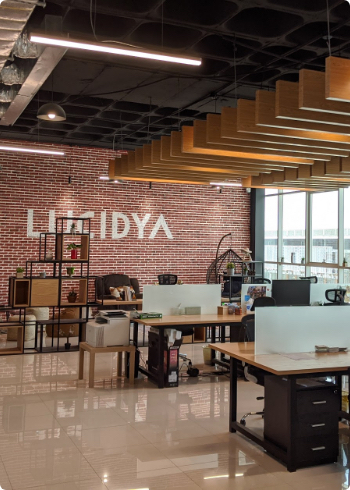 About LUCIDYA
Lucidya is one of the fastest growing SaaS startups in the world & the leading social media analytics tool geared towards Arabic language. By leveraging AI, Machine Learning & big data technologies, we are on a mission of helping businesses in MENA region to understand and better serve their customers using our Media & Customer Intelligence products.
With an HQ in Riyadh and offices in different countries in the world, we are funded by the most reputable investors in the region and scaling rapidly to meet the increasing demand of our products.
Come and join the startup that has been named by World Economic Forum as one the most promising startups in MENA region ... be part of the history we are making.