---
Job Summary
The UI/UX Designer will be responsible for producing a precise and delightful user experience for Lucidya web app, mobile app and informative website. We work collaboratively with cross-functional teams to craft a user-friendly and intuitive experience for new features and deliver those to our clients who rely on Lucidya to stay up to date with what's happening around their brand. The designer will also work on our marketing material including social media posts, brochures, roll ups … etc
Key Tasks & Responsibilities
Design quality, engaging responsive and interactive websites

Optimize existing user interface designs

Test for intuitively and experience

Create and design storyboards, interactive page layouts, site grids, wireframes, interface and demos

Work closely with developers to ensure intended experiences are carried through

Defend design choices using previous user research, heuristics and usability standards

Develop and maintain visual design standards and best practices

Participate and provide input in brainstorming and idea-sharing meetings

Collaborate closely with product managers, development and statisticians to take features from business requirements to general availability

Communicate the intended user experience through artifacts such as concept maps and models, mockups, prototype, storyboards, wireframes, workflow and design specification.

Design marketing material including social media posts, brochures, roll ups … etc
Required Experience and Knowledge
Bachelor's Degree or equivalent in graphic design, visual communication, or related field

Knowledge in emerging design & UX/UI trends

knowledge in the Adobe Creative Suite primarily in Adobe Photoshop/Illustrator/XD

Ability to successfully organize, prioritize and manage multiple projects in a deadline-driven environment

Online portfolio of work

Proven ability to be flexible and work hard, both independently and in a team environment, in a high pressure on-call environment with changing priorities.

Willingness to work occasionally outside of normal business hours.
Seems like the right job for you?
Join our team and be part of the success story
Apply now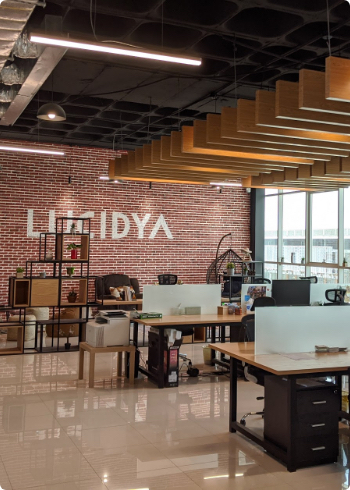 About LUCIDYA
Lucidya is one of the fastest growing SaaS startups in the world & the leading social media analytics tool geared towards Arabic language. By leveraging AI, Machine Learning & big data technologies, we are on a mission of helping businesses in MENA region to understand and better serve their customers using our Media & Customer Intelligence products.
With an HQ in Riyadh and offices in different countries in the world, we are funded by the most reputable investors in the region and scaling rapidly to meet the increasing demand of our products.
Come and join the startup that has been named by World Economic Forum as one the most promising startups in MENA region ... be part of the history we are making.