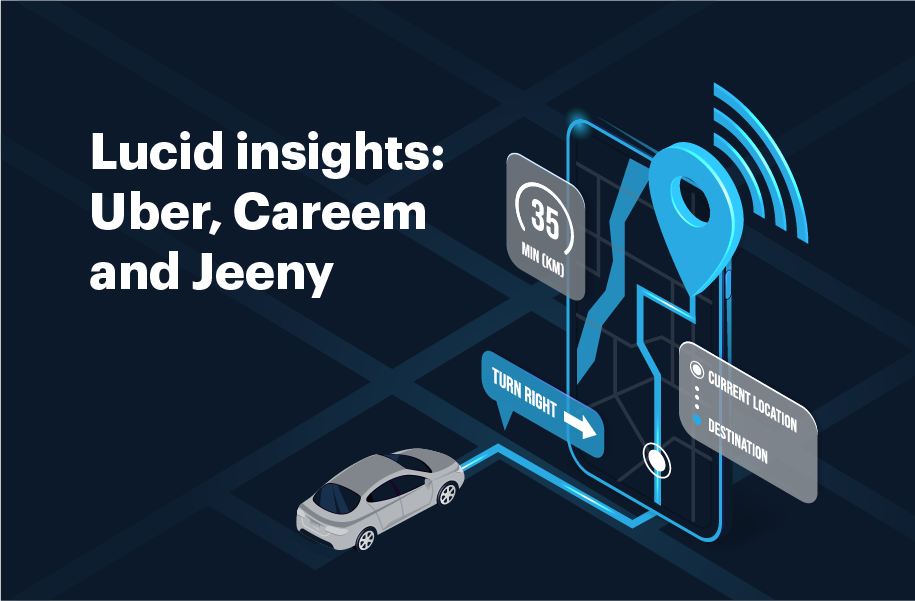 Report of Uber, Careem and Jeeny
Uber, Careem and Jeeny are three of the best substitutes in KSA for the traditional taxi companies. This report provides a detailed analysis of their twitter accounts from the last five months, starting from January 1, 2022 to June 7, 2022. All the data collected and presented in this report was generated by the Lucidya social listening product.
Download our Ride Hailing Businesses In Saudi, An overview of Uber, Careem and Jeeny report and discover the following:
Volume and engagement of conversations around Uber, Careem and Jeeny in the last six months
Consumer sentiment towards each cab hailing brand across a range of key issues
Major highlights of positive and negative topics around each brand
Audience segmentation of users interacting with the brands
Lucid insights from the data collected about each brand.
Follow us on social media