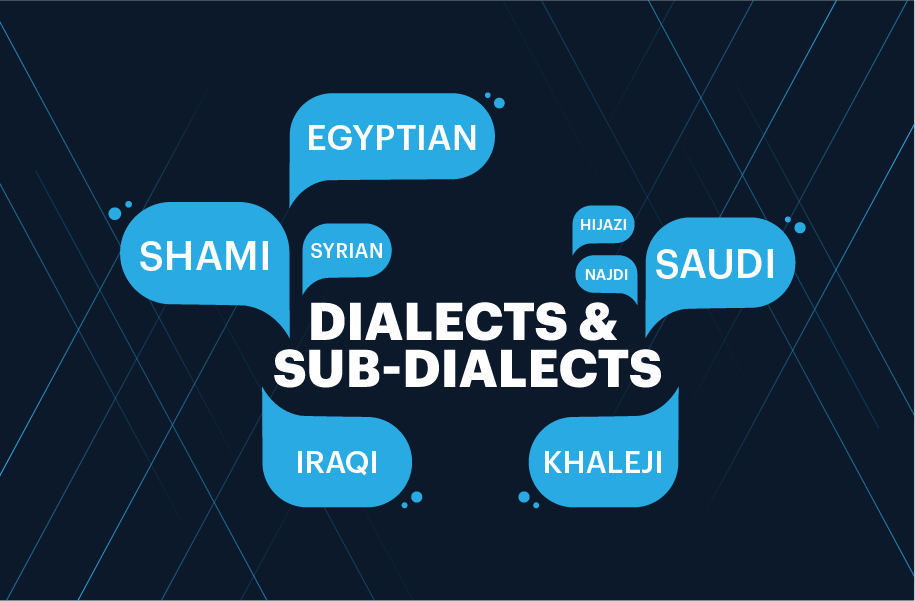 2 min read
Ability To Detect and Understand More Than 15 Arabic Dialects
Deep personalization is important for businesses today because customer experiences can influence the completion of a sales transaction. That's why businesses and brands use AI-powered social listening tools. which are rapidly becoming an effective method of measuring customer sentiment and conducting audience research.
Yet, the human question of "where are you from?" or "what languages do you speak" cannot be addressed by AI machines in our rapidly evolving digital world.
And it is for this reason that we are delving deeper into more in-depth analysis to determine "how many different dialects are used in social media among the 3.78 billion social media users worldwide?"
The Influence of Social Media Dialects and Sub-Dialects
Industries and businesses that rely on social media to build their strategies must first determine what their target audiences are talking about in their native languages and dialects.
As a result, knowing how many languages are commented on your page is beneficial. However, listing specific dialects of a single language is far more profitable.
Here are some of the reasons:
Improved geolocation of people who interact with your products and services.
Improving your comprehension of your customers' feelings.
Boosting your targeting strategies and plans.
Improving your content to demonstrate your proximity to your page's audience.
Consider making changes to your marketing and sales strategies to include more offers and surprises.
Improving your customer service team's skills so that they can serve your audience without any language barriers.
Lucidya's Novel Feature
See! You are now closer to your customers than you have ever been. This is due to Lucidya's record-breaking number of Arabic dialects and sub-dialects that we can track and analyze, which includes:
Saudi
Khaleji
Shami 
Palestinian 
Syrian 
Lebanese 
Maghrebi 
Egyptian 
Iraqi
Modern Arabic 
Where to update Dialects & Sub-dialects?
Go to Monitors > Keyword or Account analysis > Metrics > Audience > Dialects & Sub-dialects > Tick on "Show Sub-dialects"
Have you gotten the latest update? Try it out!
Follow us on social media