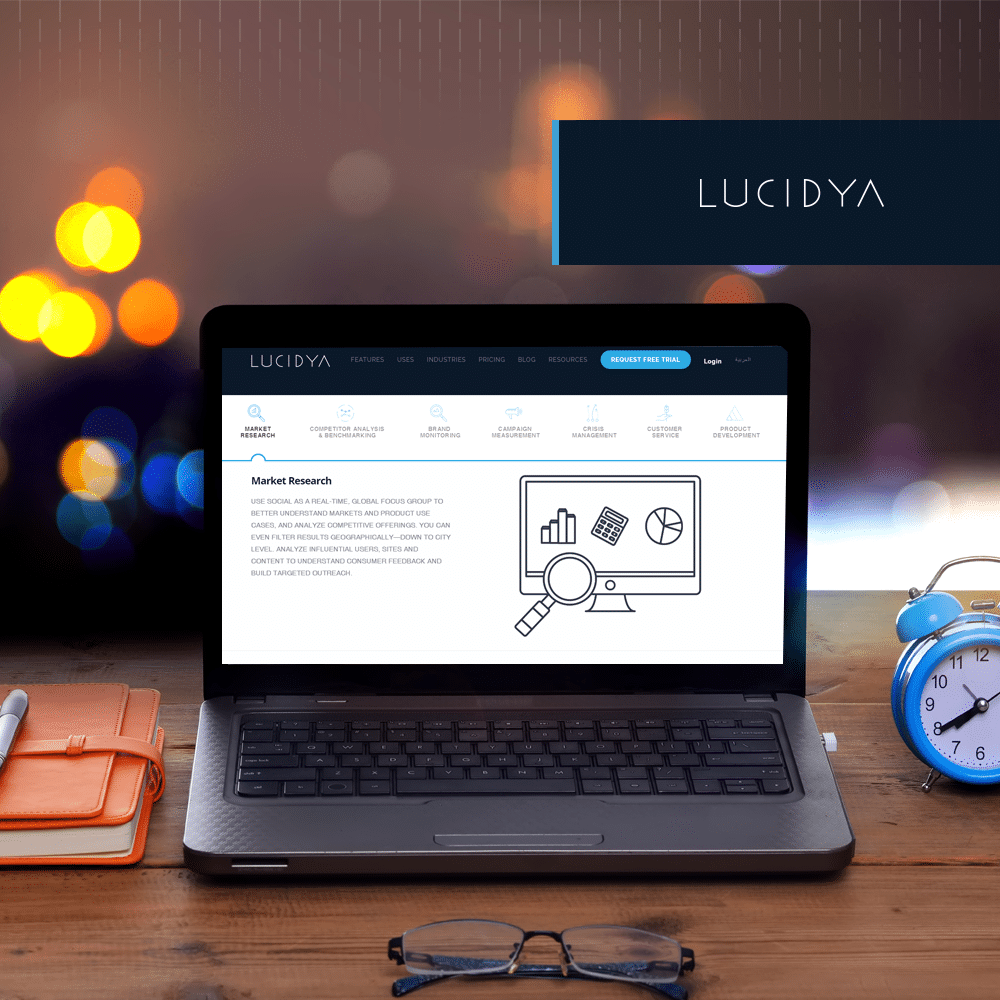 2 min read
Essential Facebook Marketing Metrics to Evaluate Your Campaign's Success
Facebook is one of the most important and fastest-growing social networks, with nearly 1.6 billion active users per month, which many companies and brands are using as the main marketing platform.
It has been proven that in order to build an effective community that is interested in your services & products, you should focus on building marketing strategies that are focused on a clear set of metrics.
Average Messages Response Time
Quickly responding to public inquiries and problems eliminates their escalation and spreading. Quickly containing the situation will definitely affect the reputation of your brand in a very positive way. Recently, this metric has become important, where 67% of online consumers using social networks to send their queries for brands. Also keep in mind that this metric is visible "in green" to everyone on your page, and it shows your willingness to help people and quickly responding to their questions.
Things that can help you improve this rate:
Create a list of answers for frequently asked questions so that the audience can refer to them first before they write to you (or even to copy paste them for quicker / unified actions)
Make sure that you continuous receive notifications about news messages on your phone so you can respond as quickly as possible
Assign a Community Manager – who can respond to and interact with public questions on an ongoing basis.
Page Likes Growth
Although many marketers overestimate page likes (fans), it is still a very important metric as it shows how many people are interested in your brand's products, services &/or content. Fan base also reduces the cost of sponsored advertising, and helps increasing your advertising reach.
Things that can help you improve this rate:
Hosting competitions for fans, periodically.
Create sponsored ads to increase reach and impressions.
CTR (Click-Through Rate)
This metric primarily shows the level of audience's interest in the content you write, based on their click-through rate on links you share. So to improve this ratio you can:
Improve the content and writing style to suit your audience
Share content from different owned channels
Try different forms and types of content, and monitor how each
Correlation or (Engagement Rate)
Higher interaction rates indicate that your posts are relevant to what audience wants. Good interaction can also lead to better external links views, which is an important factor for search engine optimization (Social Signals). You can increase this rate by:
Publish different types of content with focus on visuals
Respond to comments and participate in public discussions
Publish more links and analyze each CTR
Have engagement posts with questions that matter to your audience
What are the other metrics that we need to evaluate marketing activities on Facebook?
In the first part of this article, we talked about some metrics by which you can evaluate the quality of your Facebook marketing activities and determine the return on investment of these activities; along with the importance of developing marketing plans that are mainly based on measurable metrics. In this second part we'll go through the rest of these metrics:
Organic Reach and impressions
In order for your audience to interact with your social media posts including Facebook, posts should reach them first. And, you have to take into consideration that boosting your posts isn't always the very best solution to do that. This is the main reason why "carefully curating" your Facebook posts is always a mandatory step to reach them.
The "Impressions metric" is the number of times a particular post appears to users, while the "Natural Reach metric" is the number of impressions to new unique users.
For example, when you post an image: User X saw this image twice and User Y saw it only once. Then the impressions will be: 3 while the Organic Reach will be: 2.
How can you improve this metric?
Publish in Non-peak Times: Contrary to what many people believe in; sharing during peak- will not increase your reach. A marketing study has been conducted to compare both peak and non-peak times & here are the results:
Partnering with other pages: If you manage sport shoes brand's page, why don't you cooperate with another page that is talking/selling socks? Why don't you find people who talk about running and walking to collaborate with. You have mutual Audience but not competing, perfect mix isn't?
Network Referral Traffic
Your Facebook page has the ability to drive and direct a large number of traffic to your site. Almost third of website visits come primarily through social networks. According to statistics, Facebook alone contributes to bringing more vistors than google do for news and content websites.
How can you improve this metric:
Re-targeted ads: You can easily drive visitors back to your website through re-marketing campaigns.
Use Facebook groups: Facebook is not just about pages. I am sure you'll find tons of groups who are interested in what you offer either it is product or content.
Influence Score
Another metric that marketers do not really care about, although it tells a lot in one figure! You can use services like Klout to know about your influence score.
How can you improve this metric:
Produce content based on hot topics and new trends
Produce of content based on search engine results and suggestions
Paid conversion rate
This metric refers to conversions you get from paid ads, a key metric in determining the quality and effectiveness of your Facebook advertising campaigns. You can calculate this metric by dividing the number of conversions you have received through your ad by the number of people who have already seen this ad.
How can you improve this metric:
Follow us on social media