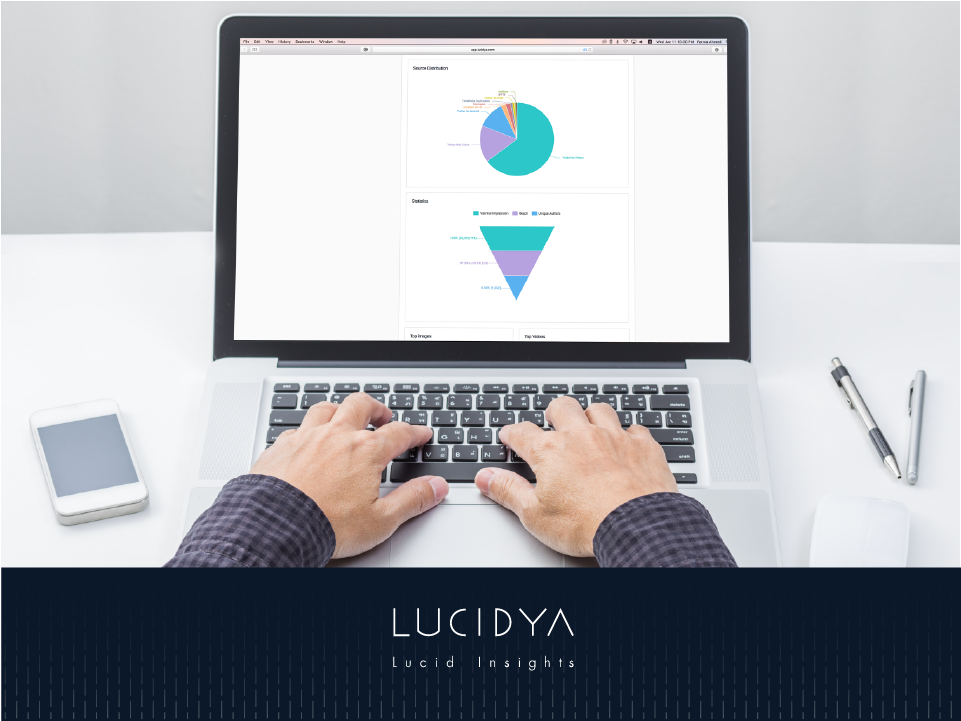 Make Smarter Marketing Decisions with Data Analysis Tools
The best and most influential decision is that mainly relies on accurate data and concrete numbers. The worst decision is, as you know, based on intuition and guesswork.
One of the best aspects of digital marketing is how much data you can quickly access with just a few clicks. Here comes the role of data analysis tools such as Lucidya which makes it easy to read important data and enables you to make the most of it.
The Big Picture is Clearer
Data collected from various users' activities and interactions enable you to see the big picture of the situation. Insights based on accurate data let you distinguish between things that work so you can support them, and things that don't work, so you can re-visit them. This if you want to get the best results out of your current marketing activities.
With this concept in mind, comes the importance of analysis tools such as Lucidya through the automatic detection of common issues and analyzing its causes.
Lucidya assists you finding out viral topics on social networks using its automatic alerting system tailored to serve your marketing goals.
Measuring return on investment
Of the most common dilemmas faced by most marketers is their inability to measure return on the investment over various marketing campaigns and their inability to get concrete numbers to support their future decisions.
Without a good data collection and analysis system; it will be very hard to analyze the effectiveness of your investment and your various marketing activities.
Enhance your ability to make smarter decisions
No one can deny that without concrete data and statistics you have in hand, you can't have better strategic decisions to rely on.
How can Lucidya help you in providing this data?
Scheduled reports are sent to you automatically
You can select and define all measuring criteria that will serve you the best. Lucidya will automatically begin to send you comprehensive reports based on those criterions. You can use these reports to periodically follow-up on your performance amid various social networks. You can use data extracted from those reports to improve and develop better strategies to achieve your marketing objectives over short time.
Clear, Organized and to-the point Dashboard to save you time
The Dashboard of Lucidya is simple, yet comprehensive, with all the data you need to have a quick big picture of the situation. The dashboard showcase the performance of competitors organized by predefined criterions.
The dashboard provides you with all the basic and essential Information that you will need to follow on your social networks performance.
It also features your marketing campaigns status beginning with the study of the interacted users and their behavior. The dashboard is very customizable and you can create an unlimited number of dashboards containing the information you want to follow.
Follow us on social media