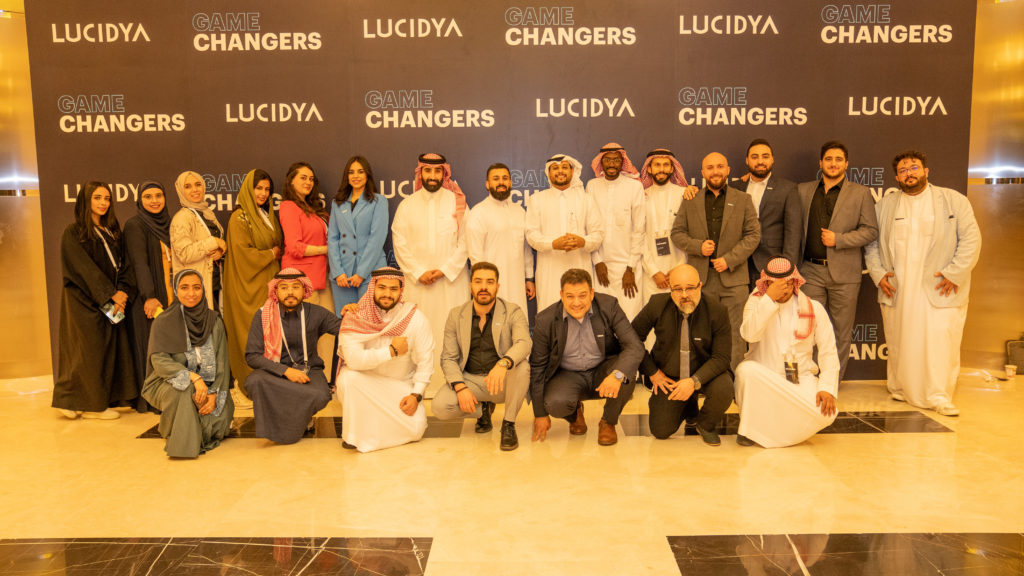 2 min read
The story behind 'Gamechangers'
This year has been abundant with wins: wins for Lucidya, wins for our team, and wins for our customers and partners. Last week, at #Gamechangers2022, the first edition of Lucidya's annual event, we all took it upon ourselves to come together and celebrate these wins.
First and foremost, we celebrated Lucidya's capacity to support brands in delivering game-changing customer experiences by introducing our multi-product CXM platform, comprised of our super-improved social listening (social listening 2.0) and three new products:
* Channel analytics
* Survey
* Audience (our customer data platform – CDP)
To know more about each product, check out this video : ( https://lnkd.in/dPRVJuxY )
As we are approaching 2023, we also celebrated our next year's roadmap which includes:
* More channels to cover
* Connectivity with your ecosystem (APIs and integrations)
* Call Analytics 
* Lucidya Engage (the 5th product to be included in our platform )  
From a technology perspective, orchestrated by our CTO Dr. Zuhair khayyat, we celebrated our enhanced AI and NLU capabilities, with +50 AI models in our engine and a well-maintained +90% accuracy across all of them. We also celebrated the outstanding improvement in our system that resulted in 700x faster response and 99.9% availability. 
From customers' success perspective, led by our CCO Muhannad Alshaikh & our CS director Anas Hemaid we celebrated our customers' satisfaction and loyalty, which resulted in an NPS of 55% (an exceptional score relative to our industry) and +4 years of contract renewals. 
Lucidya's CCO Muhannad Alshaikh                                                                                    Lucidya's CS Director Anas Hemaid
We've also launched a set of initiatives to help customers navigate our platform more efficiently and make the be
st use of it according to their needs:
* Lucidya Academy (https://lnkd.in/de8RUpHk)
* Knowledge Base
* In-app Success Center    
We closed the event by awarding 7 customers and 2 partners for their outstanding use of the Lucidya platform this year. To me, each customer and partner success story was an indication that Lucidya is on track with its mission to give brands the power to deliver game-changing CX.
The wins above collectively show that Lucidya is leaps and bounds closer to realizing its vision to revolutionize CXM in MENA, and I couldn't be more proud.
Special thanks to all of our team members at Lucidya, our customers, and our partners, without whom we would not be changing the game.
Stay tuned for 2023 
Follow us on social media