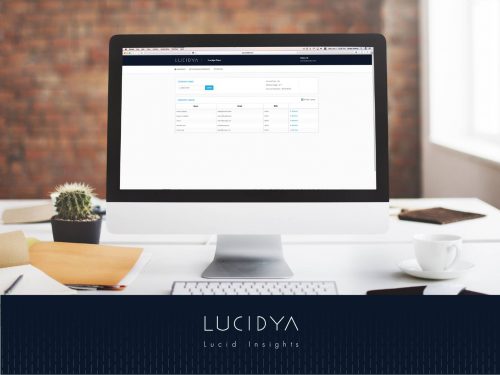 2 min read
Top Twitter Analytics Tools for Effective Social Monitoring
Twitter is one of the most popular social networking sites ever, with over 310 million active users per month and more than 1.3 billion created accounts. In addition, 500 million tweets are published daily, which is equivalent to 6,000 tweets per second!
Like other social networks, your Twitter account needs to be constantly monitored, to extract data clearly, convert it into statistics that is crucial to marketing decisions.
Luckily there are some great Twitter Analytics Tools to ease your task:
A location-based social media analytics & monitoring tool that help you in making smarter strategic decisions through analyzing both current and historical social media content in real-time using its patented big spatial data search engine "SpatialSwift."
The tool lets you choose the specific metrics you need to monitor and then start analyzing each metric you specified to save you time. You can easily use Lucidya to customize your dashboard so that you can easily handle data and create different reports in no time.
With Lucidya, you can monitor hashtags, influencers and audience, and have a clear view on what's going on within your network by providing clear and effective data in a simple and clear way.
Another good tool for analyzing Twitter accounts with a little bit different and primitive, yet needed, functionalities. Tweetreach helps you to analyze the number of tweets, link sizes, interactions, and growth rates. The tool also provides real-time analysis and monitoring of feeds and gives you statistics in a form that is easily transferable to a report you can use everywhere else.
Another great tool for analyzing tweets, the tool is more about organizing and analyzing tweets and showing them in an appealing way. The tool is more suitable for live events so that you can follow the course of the event and interact with it, receive reactions and reviews lively and on-time.
Another location-based analysis tool. It works as an integrated tool for managing your Twitter accounts. It exceeds being an analytical tool, where you can easily schedule and publish tweets along with the ability to plan your marketing campaigns. The tool also enables you to search for influencers and to analyze your twitter community and to learn about their purchasing behavior, geographic distribution, and etc..
The tool does not stop at that limit, but you can search for influencers on Twitter and it facilitates the task of marketing through influencers and the tool is not expensive and affordable.
Follow us on social media