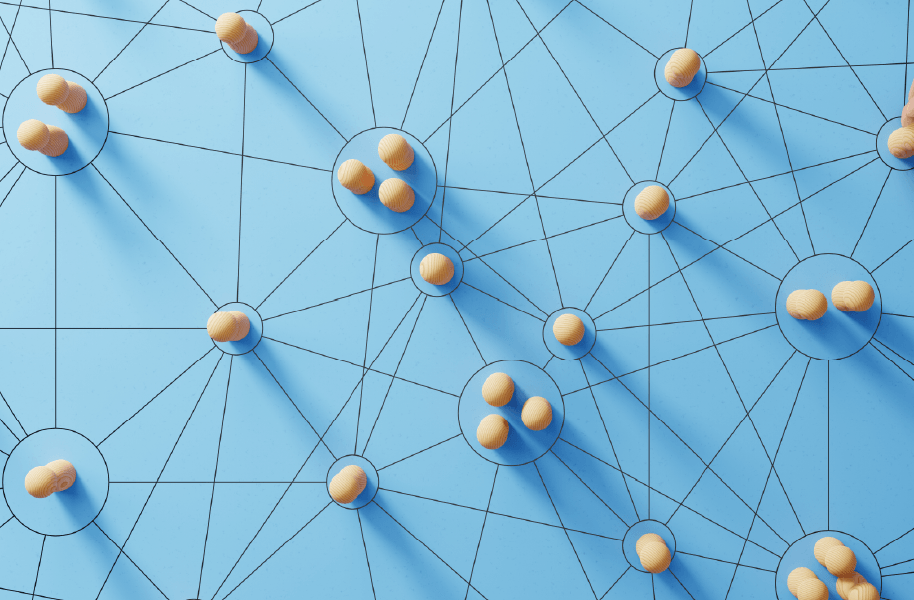 3 min read
What it means to be a complete CXM suite in 2023
New year, bigger and better us! 
It doesn't matter if you are a well established brand or if you are a budding startup, what every organization needs to realize is that customer experience management is the key to any successful business. 
As the new year starts with even newer technologies in toe, businesses need to have the right set of technology at their disposal to take customer experience to the next level. The digital footprints that consumers leave in their wake keep on expanding as the technology world grows even bigger than before. 
Lucidya realizes the importance of knowing each and every one of customers' digital touchpoints, for businesses, at all times. These touchpoints are how you interact with your customers and potential clients; they're where you meet them for the first time and maintain a relationship with them throughout their journey with your brand. Keeping this in mind Lucidya's suite of products allows clients to take its audience from chaos to clarity. 
Customer experience management suites promise to be solutions that help brands improve their customer journey. Lucidya's Customer experience management platform works by collecting customer data in real-time and identifying the best channels to engage with them. This allows brands to connect with consumers across customer touchpoints, whether that's in-store, online or via calls. Our platform serves as a single point of access for all your customer data, allowing you to analyze, process and act on it quickly. This means that you can get an accurate picture of your customers without having to spend hours trawling through various systems or manually collating reports from different departments.
Lucidiya's CXM platform has four main products in its suite of products, which are Social Listening, Channel Analytics, Survey and Audience (CDP). 
Social listening 
Social listening is the process of identifying and assessing what is being said about a company, individual, product or brand on the internet. Lucidya's social listening enables brands to track mentions of their products, services, market or competition across a variety of social media channels, including blogs, online forums and news sites.
Our product allows you to monitor your social media channels for customer interactions and feedback. This could be direct engagement with your company, or it could be regarding specific topics related to your competitors and industry. This allows you to stay up to date regarding trends industry-wide.
Lucidya's social listening is a great tool to use to streamline and improve your marketing campaigns, social media content, messaging tactics, generate leads or benchmark against your competitors. 
Channel Analytics 
Our channel analytics product helps companies understand how their customers are interacting with them across different channels. Our product empowers brands to analyze your customers' interactions over different platforms, a solution that allows brands to identify the problems occurring at each stage of the customer journey, allowing them to make any changes or improvements needed.              
This product is important for businesses as it provides them with required data in one platform so that they can improve their entire customer experience strategy–from marketing campaigns through customer service processes all the way down through sales funnel optimization–based on what people actually want from their interactions with brands!
Survey
Lucidya's survey product is one of the best tools to collect data from a group of respondents to gain insights into various topics of interest. Those respondents can be your customers, audience from the market or your employees.
Through our survey tool you can manage thousands of users and gain visibility into all the collected data across customers and markets through simple dashboards and admin control. Instead of having to read millions of answers, our product ensures actionable insight into the data by placing all the information, in graphs or pie charts, in  one dashboard. 
Audience (CDP) 
Lucidya's audience product is actually a tool that creates customer data profiles. Customer data profiles are basically dashboards or platforms that contain key data about customers and their interactions with a business.                                                          
Our audience product is integrated with our channel analytics or survey products to collect and place all the customer information in one platform allowing businesses to create customer or audience profiles which can help them identify customer pain points, purchasing behaviors or demographic data which can help in targeting similar customers and help in marketing campaigns with many additional benefits and features. 
Onwards 
Our journey continues as our team keeps on creating newer and better features for our audience. There is no finish line for us, we will keep on expanding our product integration and innovation process as this is pivotal to the entire CXM process.
Each day we are excited to start something new, to redefine what it means to be one of the best, if not the best, CXM platforms in the market. Everyday we start work excited to support our customer along their individual and unique journeys. 
Follow us on social media