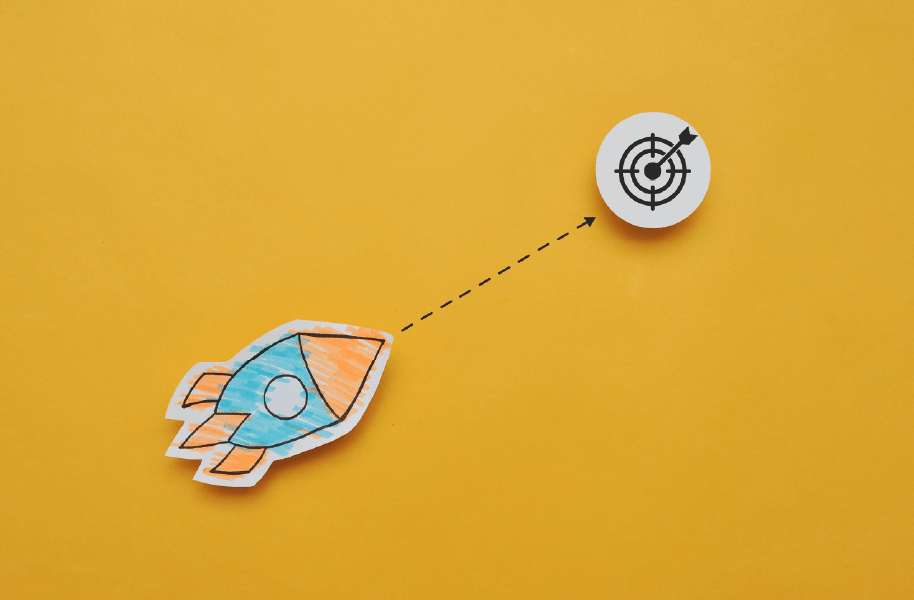 4 min read
Customer Experience Management (CXM): Drive Loyalty & Increase Revenue
Customer experience management (CXM) is managing customer experience through each physical and digital touchpoint in order to deliver personalized experiences that drive brand loyalty and increase revenue. 
Customer experience management is not just about serving customers but about knowing what your customers like, and dislike, and learning about their wants and needs. It's about knowing your customers so completely that you can create and deliver personalized experiences that will encourage them to not only remain loyal to you but also to talk you up in their network – providing you with a free form of advertising (which let's be honest is the best kind). 
Gaining this kind of in-depth knowledge about customers and your audience isn't something that just happens by itself. This comes from getting customer insights from all touchpoints and channels across your entire organization. It's about harnessing and understanding the mountains of customer data from online channels and beyond and extracting valuable insight from that data with speed and precision.
Customer Experience Management Strategy 
Let's discuss the customer experience strategy used to ensure customers get great experiences. This strategy defines all the actionable plans in place to deliver a positive, meaningful experience across all customer interactions. CX strategies should be both forward-looking and have an actionable level of detail. A CX strategy must serve as a road map to actualize, deliver, and measure progress toward the customer-centric goals of the business. Listed below are the three main steps of an effective customer experience management strategy. 
Customer Journey mapping
Customer journey mapping allows you to control what sort of experience your customers have with your brand instead of leaving it to fate. Customer journey mapping helps you understand the needs and concerns of potential customers that promote or hamper their actions.
The customer journey is the process through which customers interact with brands in order to achieve certain goals. Starting from getting awareness of brands, e,g via social media to receiving emails after successful transactions, there are usually many varied steps in between. Customer journeys can not be assumed or predicted based on your own internal perspective. Customer journeys are very specific to the physical/digital experiences customers have with a brand.
On this journey, they might see ads, speak to customer service representatives, or attempt to check-out of a brand's website. All of these are stops along the customer journey that can affect their actions and experiences. Understanding the process and its consequences on customer interactions allows a business to plan and prepare to drive customers toward a sale.
A customer journey map puts forth the current process customers are taking in their buying journey, from the first to the final touchpoint, to see if they're currently reaching their goals and, if not, how they can.
The customer journey map you create should always be a work in progress. It should be reviewed on monthly or quarterly bases which will help in identifying gaps or opportunities for improving your customer journey. 
Once a brand fully understands its customer's experience with its business, it can delight its customers at every stage in its buying journey. There are many factors that can affect this journey including customer pain points, emotions, and your company's touchpoints and processes.
Mapping the customer journey has a host of benefits including:
Optimizing customers' onboarding process
Benchmarking customers desired experience against what they actually receive
Understanding the differences in buyer personas as they move from prospect to conversion through the buying funnel.
Creating a logical order for the buyer journey.
Understand and Deliver Expectations
The second stage in the customer strategy is all about defining and understanding customer expectations. It's about realizing what your customers want from you and then meeting those expectations. The fastest way to understand and learn what your customers want from you is by listening to your customers. This might seem simple, but knowing that you're listening to your customers correctly and in the correct place is an art and this can be done through customer experience management solutions like Lucidya, which provide social listening ensuring you always know what your audience is saying about you, your brand and your market. Through Lucidya's channel analytics, you can also keep track of all the information being left on your channels by your customers. It's always important to keep track of customer interactions and know their motives for choosing something so brands can be sure to provide the right product and service to their customer. 
This part of the customer experience strategy is all about emotions, it's about realizing what feelings you want to evoke in customers with regard to their experiences with your brand. It's important to have a clear understanding of your brand and customers through customer journey mapping to get to this part of the strategy. This step often includes promises made to the customer so they can expect to form a personal relationship with the brand. Usually, positive emotions are generated so they can help draw customers into closer relationships with brands.
Evaluating customer touchpoints: 
As mentioned in the previous stage steps are taken to generate desired emotions associated with a brand. The next step to achieve this is the evaluation of customer touchpoints to ensure the right processes are in place to deliver the expected experience for customers. This stage of the customer experience strategy is quite a process-driven one, looking for various touchpoints inside a business and warranting a seamless experience for customers with the brand value delivered across and between all the touchpoints.
The touchpoints in a business are possible at every place where a brand comes in contact with potential or existing customers. This could be an ad, customer or audience interaction with an employee, a Google review, or even a 404 error, which is considered a customer touchpoint.
It's important for brands to understand when their customers make purchasing decisions and when their loyalties hang in the balance for them to flee to their competitors, to ensure a continuously amazing customer experience. 
By managing their CX brands can identify and quantify any pain points or touchpoints in the customer journey, determining their root causes and resolving the problems at their origins. 
Once businesses understand what touchpoints and interactions they want to measure and improve, creating a system to do this is the next step. This is where most companies turn to customer experience management solutions like Lucidya. 
Lucidya for your customer experience management 
Luciyda's CXM platform has four major products Social Listening, Channel Analytics, Survey, and Audience (CDP) 
Lucidya's social listening enables brands to track mentions of their products, services, market, or competition across a variety of social media channels, including blogs, and news sites.
Lucidya's channel analytics empowers brands to analyze their customers' interactions over different platforms, a solution that allows brands to identify the problems occurring at each stage of the customer journey, allowing them to make any changes or improvements needed. 
Our survey product gives you the power to evoke customer thoughts and feelings. Through Lucidya's survey tool, you can manage thousands of users' insights and gain visibility into all the collected data across customers and markets through simple dashboards and admin control. 
Lucidya's audience product is a CDP product that integrates with our channel analytics or survey products to collect and place all the customer information in one platform allowing businesses to create customer or audience profiles that can help them identify customer pain points, purchasing behaviors, or demographic data which can help in targeting similar customers and help in marketing campaigns with many additional benefits and features.
Follow us on social media