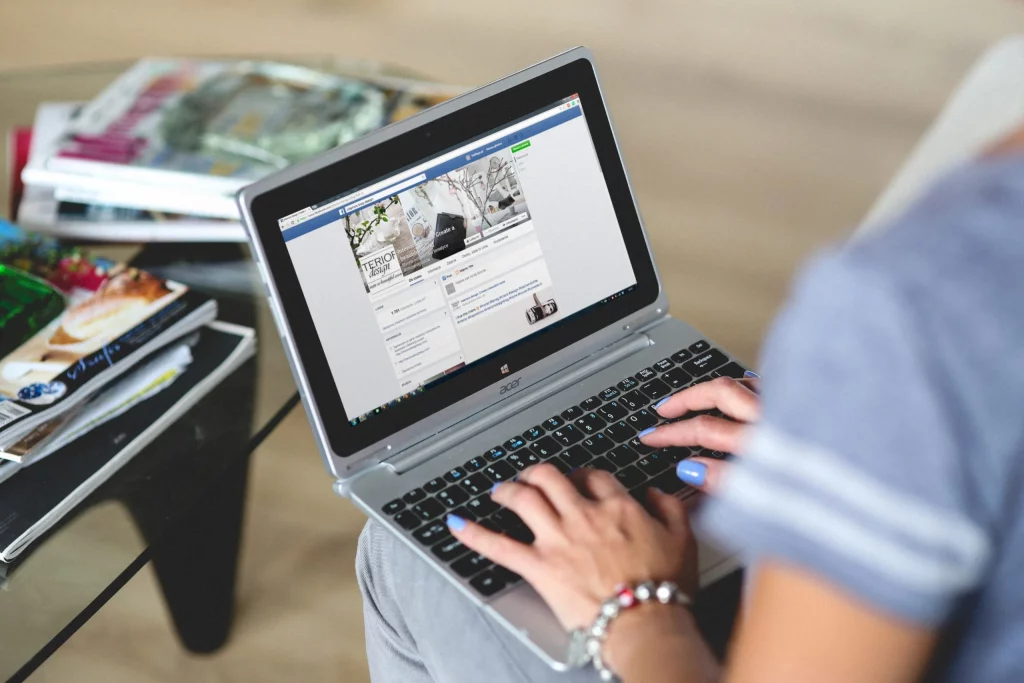 5 Essential Steps to Start with Social Media Marketing
Social media marketing is one of the most important marketing channels for businesses. 
However, people who are new to social media may get confused by it. What are the first steps you need to do to start and succeed with social media marketing?
1. Determine Your Goals
No marketing strategy will succeed without a concrete plan. The same applies to social media marketing. It's not enough to create a Facebook or Twitter account and call it a day. You need to know:
What do you want to achieve with social media?
Who is your target audience?
How do you want to promote your brand?
Start by determining the ultimate goal of your social media marketing plan. Do you want to bring in new clients? Are you aiming for brand exposure? Is growing your share of voice the priority?
Regardless of your goal, make sure it's measurable. You should be able to track your performance in numbers (e.g. sales made, clients generated, and so on). 
Also, keep your goals realistic. Social media is effective but it's not a miracle tool. Don't expect your brand to go from 0 to 100,000 followers in a month.
2. Know Your Audience
It's good to know your target audience. Your efforts will be more successful as you target exactly the people who need your solution.
Different brands have different audiences. If you're in B2B, you'll focus on enterprises and medium to large businesses. Your audience will consist of CEOs, executives, and other business leaders. You get the point.
B2C and consumer-facing brands will do better targeting regular people instead. Let's say your company is selling cosmetics. You would plan your social media strategy to revolve around say, teenagers and young adults.
Location matters as well. Do you offer products and services to international customers? You don't want to run ads and get responses from clients you can't serve. We recommend targeting local customers first if you're new to social media marketing.
3. Create Interesting Content
Content is the fuel of social media. You can have the best social media plan in the world. But, it won't succeed if you have generic, boring content.
It's not hard to create good content. Start by identifying what your customers want. Let's use B2B as an example. What do you think CEOs and executives would want to see on social media? Industry stats work well. Interviews with successful entrepreneurs can be a candidate too. You can even share tips on how to make something work better in their business.
Look at what your competitors are doing if you are stuck. You can take inspiration from their social media accounts and use it for your campaigns. Of course, don't copy them blindly. Add a twist to make your content unique to your brand.
4. Choose the Platforms You Want to Focus On
Each social media platform has a specific audience. 
The differences between multiple social media platforms (Image Source)
Instagram caters towards the younger generation, making it a good choice for B2C brands. LinkedIn is the social network for professionals. Facebook and Twitter are similar in the sense that both have wide user bases with various demographics.
The descriptions above should give you an idea of what platform to focus on. B2C brands should work with all platforms except LinkedIn. If you're in B2B, start with Twitter or Facebook. You can pick up LinkedIn later when you're familiar with social media marketing. 
5. Use Social Listening
It's easy to get started with social media marketing. Mastering it, however, is a challenge. You kind of know who to target and which platform to use. But, you won't know the exact answer unless you have the right data.
This is where social listening matters.
A social listening tool like Lucidya analyzes your social media data to generate valuable insights. In Lucidya, you can:
Identify valuable target audiences.
Track what people are saying about your brand on social media.
Send alerts whenever your brand is mentioned online.
Uncover customer needs and golden opportunities.
Track your social media performance with interactive dashboards.
Your social media marketing performance will skyrocket with the help of social listening.
Follow us on social media