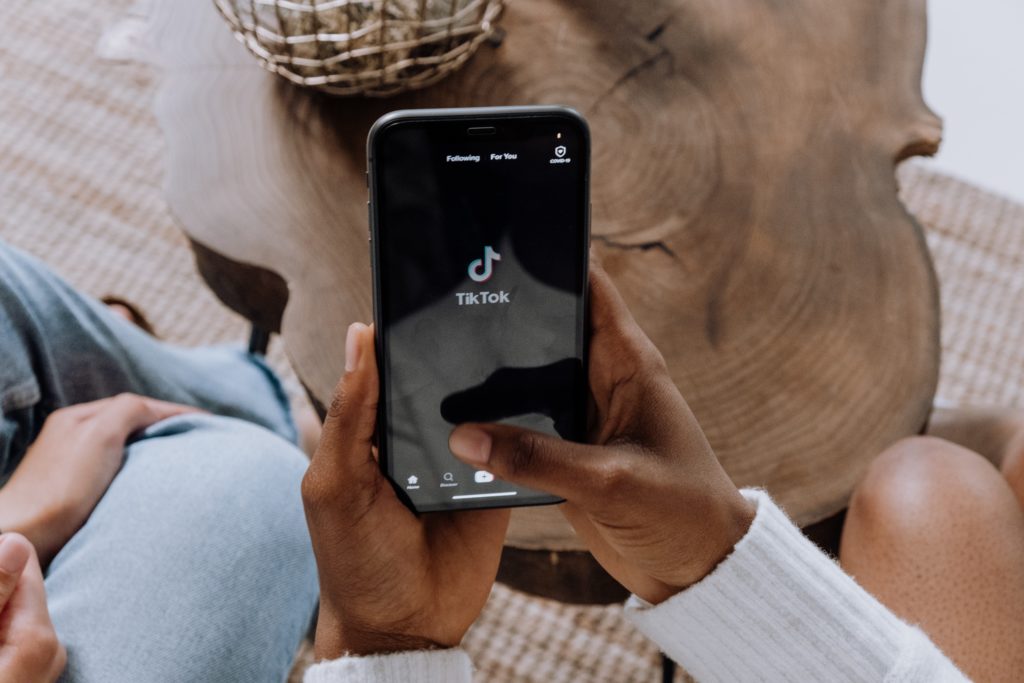 The Impact of TikTok Ban: Insights for Brands and Marketers
TikTok became social media's darling in less than a year thanks to its explosive growth. Briefly explained, TikTok is the king of short videos, where users can post 10-15 second clips much like Twitter's defunct Vine service. Its audience base consists mostly of the younger generation, making it a gold mine for brands looking to target Gen Y and Gen Z customers.
In August 2020, President Trump signed an executive order banning TikTok along with WeChat in the U.S. The directive addresses the privacy breach due to the collection of sensitive information. This information includes names, addresses, email, and birthdays that were alleged to be mishandled or misused by TikTok.
U.S. officials worry that the Chinese government will leverage user data to blackmail or spy on the government. Another issue is the censorship of political speech. The group argued that some political groups can use this censored speech to spread misinformation and manipulate users for malicious purposes.
The TikTok ban stems from the ongoing technological battle between China and the United States. This is not something new. Similar concerns were raised when the U.S. suspended the import of Huawei and the launch of ZTE's 5G connection on the basis of privacy breaches.
Thus, the recent move of the US government is not surprising at all. These actions are reflections of America trying to reciprocate what China does to US companies.
Why Should Brands Care About TikTok?
Despite the ban revolving heavily around politics and power, marketers and brands should care about it as it will impact the social media landscape. These are the reasons why. 
Massive Audience Base
The app has the highest number of downloads (over 2 billion downloads) in 2020, with Gen Z and millennials comprising most users. These TikTok users are ages between 18 and 24. So, if you're targeting the younger generation, TikTok is arguably the most effective tool for social media marketing.
Unique Marketing Angle
Gen Z and millennials aren't the only users of TikTok. In recent research, older generations use the app, too. Various stats and surveys show that adults aged 40 years and older make up a considerable portion of the app's user base. You get a unique marketing advantage you can use in brand awareness and promotions that are lacking in other social media platforms.
Diverse Audience
The platform has an effective algorithm that evenly distributes content to a diverse and broad audience. Interestingly, TikTok has users of all ages, even though most of its subscribers are young adults. This diversity in demographics means you can reach an audience you've never reached before.
However, the TikTok ban in the US has made many social media marketers hesitate. Many are confused and don't know their next step. How does the banning impact social media?
The Impact of the TikTok Ban on the Social Media Industry
1. Data Collection Becomes More Complex and Risky
This crisis is quite ironic since TikTok data collection is just a small percentage of a bigger picture. Every day, US tech companies collect sensitive data. Besides, TikTok wasn't the first to get into a tight spot in a cybersecurity breach.
Because of the threat to data security, data collection in TikTok will become tedious. Scrutiny will be the enemy of brand marketers. That means you cannot collect data as you used to. This, along with regulations like the GDPR, will make data collection more difficult due to the rules and regulations that brands need to comply with.
Moreover, the dilemma of TikTok can become a precedent, and it can lead the banning of one tech to another. There's a monopoly in the social media industry before you know it, which can disrupt international trade. 
Recommended reading: 5 Things You Must Know About Your Customers
2. Brands Lose A Valuable Exposure Stream
The banning of TikTok in US markets has severe consequences in the social media industry. Business brands that use the platform lose valuable exposure to visitors. As a result, business marketers will see a reduction in sales and website traffic.
Also, influencers lose their source of revenue. To replace this source, they will migrate to YouTube or other apps with short-video features. Marketers who collaborate with influences will have to rethink their social media strategy. They have to start from scratch again which affects brands exposure-wise.
3. Alternatives May Appear to Offset the Ban
TikTok has provided PR firms, marketing agencies, and business brands a valuable source of understanding Gen Z. It may get banned at any time. Still, alternatives will appear, and competitors will innovate in the short-video space. Some competitors are already making their move to introduce a TikTok-like atmosphere.
Byte
The recent talks about the TikTok ban have created a spike in Byte downloads. Byte features 6-second looping videos and is a reborn Vine (a defunct app launched by Dom Hofman).
YouTube Short Videos
Recently, the giant in video platforms made an update on its app. Now, you can see short videos featured just right after the ads below the video player.
Reels by Instagram
Instagram is the king of visuals due to the stunning images uploaded by its users. It also jumped on the bandwagon by introducing Reels. So far, the addition has mixed reviews from users.
Likee
This app is Singapore-based and is a clone of the TikTok platform. Probably, the content will be a rip-off to the king of short-video space. Last August, Likee was no. 71 in iPhone's list of the most downloaded apps.
Losing TikTok is terrible news for loyal fans and users. However, TikTok's only way to survive is to divest its US operations to frontrunners such as Microsoft, Oracle, among others.
Keep Up With Important News and Industry Updates with Lucidya
Your brand needs to be aware of news like this to ensure you don't fall back behind the industry and competitors. Lucidya makes achieving this goal easy with monitors and newsletter reports.
In only a few clicks, you can set up notifications for topics or keywords that matter to your industry. Then, you'll receive alerts whenever important news happens so you will never be behind the times when it comes to industry info.
Recommended reading: Get Relevant Industry News In One Click: Lucidya's Revamped Newsletter Reports
Social listening is a must-have for brands that want to keep up with important news and updates to gain a headstart in their decision-making process. Many successful agencies have used Lucidya's social listening tool to empower their business and tenfold their performance.
Now is the best time for your brand to do the same.
About Lucidya
Lucidya is an AI-powered social media listening tool that empowers companies with in-depth, never-before-seen customer insights. Lucidya's best-in-class text analysis engine also provides powerful sentiment analysis for conversations in English and all Arabic dialects including Najdi, Hijazi, Levantine, and many more.
With Lucidya, businesses can build profitable products, boost customer satisfaction, execute successful campaigns, and close more sales thanks to our extensive list of social media listening features.
Follow us on social media