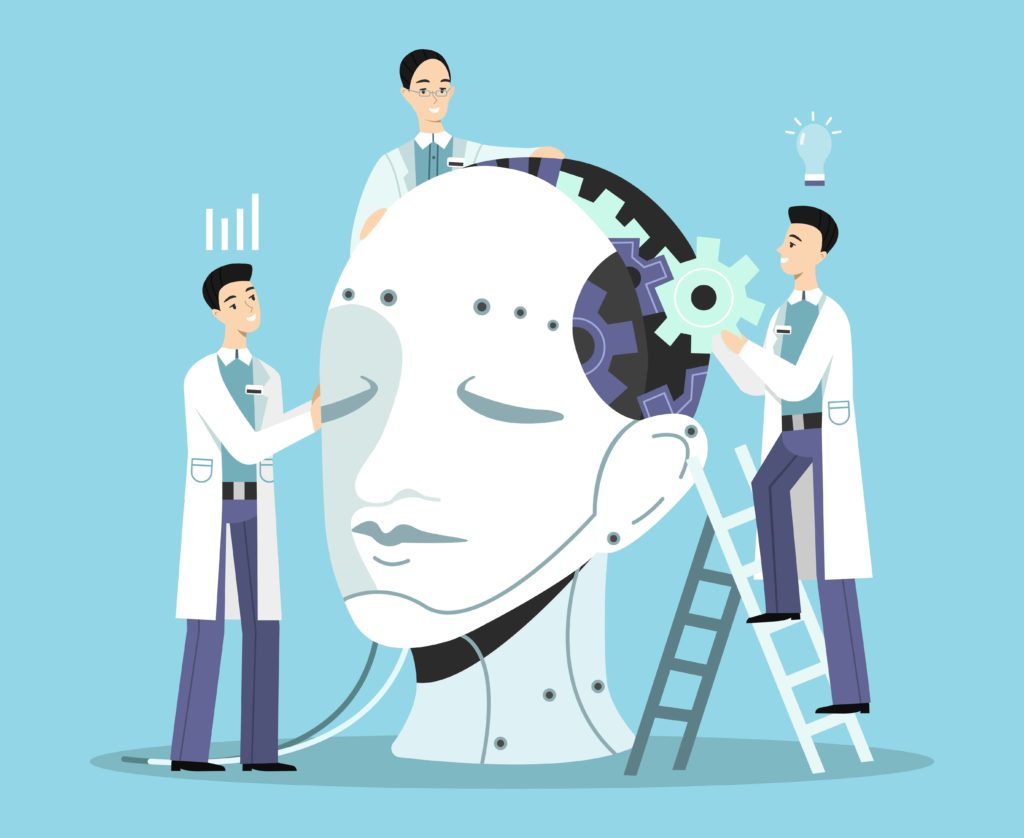 4 min read
The Significance of Artificial Intelligence in Digital Marketing
Learn why artificial intelligence in digital marketing is becoming increasingly crucial. Explore the benefits of AI technology in analyzing social media, generating marketing content, optimizing search engine results, implementing chatbots, and improving website design and digital ads.
When you put all these studies and reports side by side, you will see the picture clearly. Artificial intelligence (AI) is no longer part of human life evolution, but it has also become a determinant of its future path. Now the future belongs to artificial intelligence (AI) alone and those seeking to keep up with it. For those who stick to traditional methods, this article is for you. This article won't tell you that artificial intelligence is important and a necessity of modern life, but it will tell you what you're missing out on, especially the advantages offered by AI in the field of digital marketing.
Importance of Artificial Intelligence in Digital Marketing
The entry of artificial intelligence into the world of digital marketing was not a mere coincidence, but it was a hard fact -where the benefits of this huge technology meets the goals of digital marketing. So now the science of digital marketing with artificial intelligence has emerged, not to develop the marketing process, but to develop the target audience and its interests.
Before we address the significance of artificial intelligence in digital marketing and its usage, we must first start with a brief definition of artificial intelligence in marketing.
Artificial intelligence, or AI, is the science of dealing with smart machinery, and to make them capable of thinking and responding more similar to human beings. This exceptional technology not only contributes to the customer's human experience, but also helps the machines understand the customer's desires and preferences, such as the content they wish to experience, as well as the best means to convince him and therefore interact with him accordingly.
These features are undoubtedly what any digital marketer is looking for, there is nothing better than having a smart machine analyzing the customer 24/7 without getting bored or tired, and to provide you with detailed reports, and design marketing plans for you.
And choose which preferences best suits each customer, and draws you a resume of each customer and their preferences, generates instant answers as well as content and suitable keywords.
The usage of artificial intelligence in digital marketing
The usage of artificial intelligence in digital marketing vary according to their purpose of use, which is as follows:
1. Analysis of social networking sites
Artificial intelligence has a strong presence in the field of social media analysis, thanks to AI, the digital marketer is able to obtain accurate data about the audience's preferences, personalities, derive their feelings and their reactions, their geographical location, and their level of satisfaction of the brand. Also their favorite interests as well as their vision of the product and their impression of it, etc.
There are various social media analysis tools that are based on advanced AI technology, the popular ones are: Lucidia, Buffer, as well as Hootsuite, and Eclincher.
2. Generating marketing content
With advanced AI technology, big-name brands can generate their own marketing content with no need for human intervention. Large media organizations such as Associated Press and Forbes, more often than not, they use story-generating tools such as Wordsmith, Articoolo and Quill to create instant marketing content for their multiple online accounts, helping them increase engagement and clicks on their sites.
3. Optimizing search engine results
Search engine results have witnessed a remarkable development in recent times as a result of the evolution of artificial intelligence. Thanks to the latter, the results that appear on the first page of the search are more relevant to what is being sought, and also more valuable and useful, which in turn evolved into a broad science now known as the field of SEO (Search Engine Optimization).
4. Instant messaging apps: chatbots
Thanks to the artificial intelligence technologies used in the marketing process, it is now possible to provide instant response applications to customers or what's known as chatbots.
Chatbots are applications built on advanced AI features, which maintain customer satisfaction by providing instant ready-made replies, as well as improving conversation with machine learning and the ability to find the right replies with practice and training.
5. Designing websites and improving digital ads
Without the need for complex software or access to difficult programming languages, nowadays anyone can build fancy websites for their business, with a few simple steps assisted by AI.
Through the advice this technology provides to its user, the website owner can have the best possible website design and build at the lowest cost and effort.
Artificial intelligence also contributes strongly to the field of digital advertising, through it, the digital marketer can identify his target audience in more accurate detail, and in addition to recommending the best way to interact with his audience, and its specific demographics.
Conclusion
As technology evolves day by day, AI has gradually invaded all aspects of our lives, from smart homes and automated reception staff to marketing management systems that rely almost entirely on AI. As a smart entrepreneur, you should realize that 72% of business decision makers perceive artificial intelligence as a necessary strategy to reach the future in the most distinctive way.
If you also want to keep up with their development, there is an opportunity to catch up with the future with a single click. We invite you to try one of the best artificial intelligence (AI) tools for analyzing social networking sites, and the first of its kind in the Arab world… Lucidya
Follow us on social media