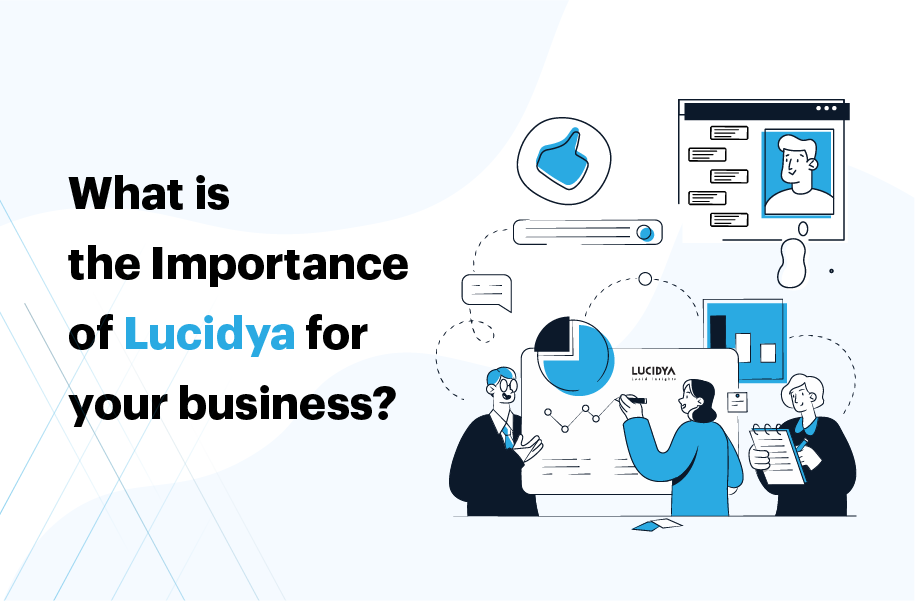 2 min read
What Is The Importance of Lucidya for Your Business
Analyzing the interaction of your customers with your products and services through social media channels is an integral part of any digital marketing strategy. Statistics reporting these interactions tell you if you are making a progress, and if your strategy is a successful one. Through such statistics, you are able to recognize the best methodologies that render the highest returns, and those that do not work, and you can consequently focus on the successful ones and get rid of the ones that fail. And here comes the importance of Lucidya as a comprehensive analysis tool concerned by studying the social media interaction results.
So, how does Lucidya help your company or your project achieve its goals?
How does Lucidya help you during the different phases of your marketing strategy?
Lucidya is an easy and simple tool that can be used without prior training or specific explanation. It is a clear and straightforward tool dotted by a user-friendly dashboard in which the user does not require any previous experience or knowledge. Lucidya accompanies you during all the phases of your marketing strategy starting from planning, analysis, and expansion.
Market Research
Through Lucidya, you can conduct a complete analysis of the market through social media channels. Getting to know what customers like and dislike about your products and services, what customers are searching for and how do they conduct this search is available through Lucidya, and can be filtered as per the geographic location either per country or per city.
Competitors Analysis
Before introducing your product to the market, you have to study your competitors thoroughly. You also need to analyze how their customers interact with their products and services, in order to identify the shortage areas that you can work on fulfilling through your own products and services.
Through Lucidya, you can monitor your progress and compare it to your competitors'. You can also study the marketing methodologies of your competitors employ, and identify the areas of weaknesses through Lucidya comprehensive dashboard.
Trade Mark Property
In order to succeed in the digital marketing world, you have to monitor your trademark, and how your customers interact with it. Lucidya offers the possibility of conducting a complete and comprehensive follow-up of the interactions that happen around the trademark.  Knowing what customers think of the trademark allows you to generate new ideas that enhance it, compare it to your competitors, and highlight the areas that need enhancements.
Crisis Management
As per Warren Buffett, it takes 20 years to build a reputed trademark, and five minutes to destroy it. Preserving the reputation of your trademark is thus vital, and you need to take it into consideration in your marketing strategy. Take time to solve problems related to the trademark, and to clarify any misunderstandings that might arise.
You will surely receive many complaints, but thanks to Lucidya instant notifications, you will be notified of the talk going around your trademark as soon as it arises so you can act in real-time and avoid an aggravation of the situation.
Customer Service
Customers are the center of your industry, and making them happy is your first mission. Through Lucidya, you can fulfill your customers' requests and needs instantly, and you can also receive their feedback regarding the provided services or the performance of your trademark.
Follow us on social media